Team Lead Consultancy Green & Sustainable Innovations
At Catalyze we strive to contribute to a healthier, sustainable world for generations to come.
The European aims to be climate-neutral by 2050. By then, the EU should be an economy with net zero greenhouse gas emissions. Reaching these objectives in the next 30 years requires breakthrough innovations and disruptive technologies.
Sustainable food production practices, circular approaches, climate change mitigation, restoring biodiversity, renewable energy, smart mobility, and a thriving bioeconomy will prove pivotal to realize the transformation into a sustainable Europe.
While many great relevant innovative ideas and technologies are emerging at an accelerating rate, it often proves difficult for academics and early-stage companies to make the translation from lab to the market. "How to position the innovation in the market best?", "How to obtain funding for the next development step?", "With whom can I collaborate to lift my innovation to the next level?" are all essential questions on the road to success.
Catalyze is a consultancy company specialized in raising (non-dilutive and dilutive) funds for the most ambitious R&D projects and technologies in the field of sustainable development and life sciences and health. Furthermore, we help our clients grow with dedicated management consulting services, market research, project management, business intelligence and corporate strategies. These services are provided to various types of innovative organizations such as start-ups, Small Medium Enterprises (SME), large companies (multinationals), universities, and research organizations. For the Green & Sustainable Innovations department we are looking for a:
TEAM LEAD CONSULTANCY GREEN AND SUSTAINABLE INNOVATIONSResponsibilities
Catalyze is looking for an enthusiastic Team Lead to lead a team of consultants operating in the field of Green and Sustainable Innovations. As a Team Lead you will:
Lead, manage, and coach a group of 5-9 senior/medior/junior consultants.
Actively work and contribute to projects in the field of Green and Sustainable Innovations.
Facilitate the team to optimize quality of the projects.
Facilitate team and personal development.
Optimize team motivation and enthusiasm.
Optimize team performance (quality, efficiency, and financial targets).
Identify quality and process issues, assist in designing measures for quality optimization and process improvement and support implementation of such measures within Catalyze.
Train consultants on-the-job and during seminars and pro-actively share knowledge.
Qualifications
Substantial grant writing experience.
Proven experience in team management.
A background in sustainable innovations.
Experience in writing strategic plans and/or business plans.
At least 3 years of work experience in commercial environment/consultancy.

Competences & skills
Excellent analytical skills
Excellent strategic thinking skills
Highly organized
Results-driven
Excellent writing and text structuring skills.
Excellent situational leadership skills.
Excellent motivational and inspirational competences.
Pro-active and client-oriented attitude.
Excellent English communication skills (written and spoken).
Offer
A professional and dynamic working environment that values independence, entrepreneurship, and self-development.
A young, ambitious, and diverse team.
A leadership position in a fast-growing international professional services company.
A competitive salary with excellent secondary conditions including an annual bonus, laptop, and mobile phone.
Active support for training and career development.
Permanent position after successful temporary (1-year) appointment.
Vitality & wellbeing program.
Working from home supplies and allowance.
How to apply for this career opportunity?
We appreciate hearing from all qualified candidates by submitting your application by using our Online Application Form.
Acquisition for this vacancy is not appreciated.

Share this job
Catalyze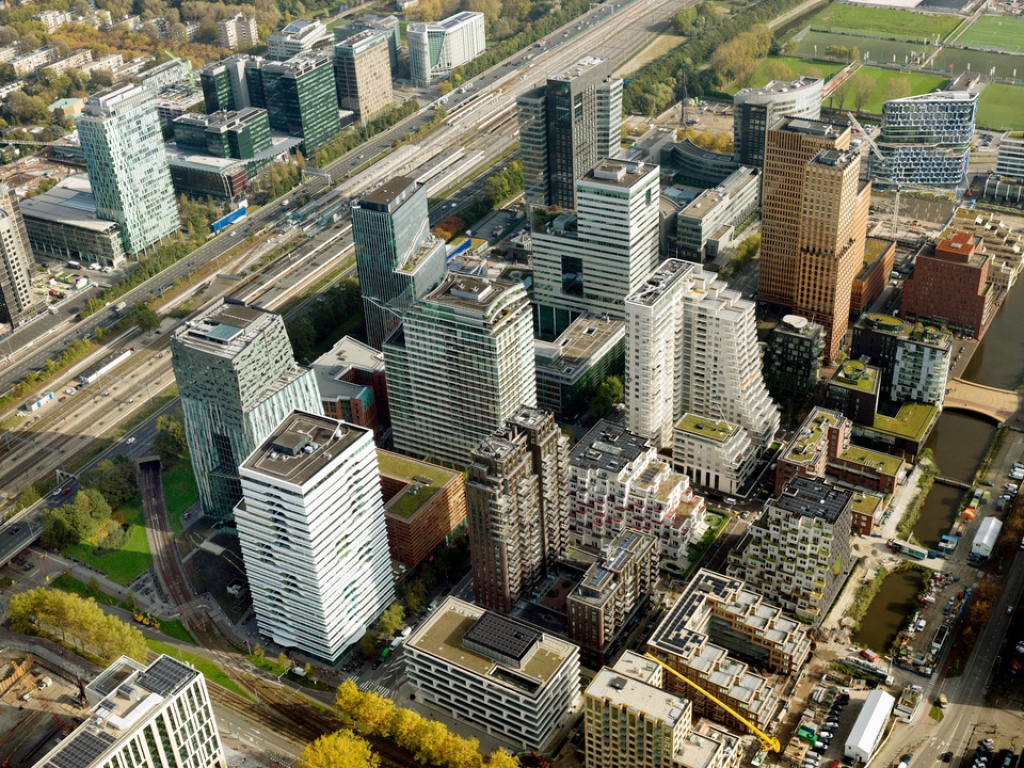 Joop Geesinkweg 167 1114 AB  Amsterdam-Duivendrecht
Recruiter
International Recruiter
Wijna Bekker
020-7234452