Team Lead Consultancy
Company profile
For more than 10 years we have been changing the world for the better, by supporting innovative life sciences academics and entrepreneurs in Healthcare, Biotechnology, and Agri, Food and Bioeconomy to reach their full potential. Catalzye is an international market leader in obtaining funding for innovative companies and leading researchers for their ambitious R&D projects, from pre-clinical research up to clinical stage development and market entry. In addition, Catalyze provides strategic and business consulting to companies (start-up, small and medium-sized (SMEs), research institutions, and (start-up) campuses, empowering their research and innovation. Catalyze helps their clients to speed up, remain focused, get financed, create value and make impact.
Driven by the motto "for entrepreneurs by intrapreneurs", Catalyze values a commercial and collaborative mindset. This means that we regard our clients as co-development partners and that we approach the stakeholders within our projects with positivity and transparency. We pride ourselves for our dedication, characterized by a supportive and service-oriented point of view. We foster a can-do mentality and think in opportunities and challenges. Catalyze values team players that show initiative, creativity and ownership.
Catalyze is currently looking for a
TEAM LEAD CONSULTANCYResponsibilities

Catalyze is looking for an enthusiastic Team Lead who will get the best out of their team of 5-9 consultants. As a Team Lead you will:
Play a key role in team development and optimizing team performance and results in terms of quality, efficiency and financial targets.
Be responsible for the performance management, personal development and performance assessments of the consultants. You will be coaching your team members and be a mentor for the consultants.
Identify quality and process issues, assist in designing measures for quality optimization and process improvement and support implementation of such measures within Catalyze.
Effectively manage daily affairs of the team including planning, allocation of projects, chairing internal meetings and issue management.
Provide senior support to develop optimal funding applications regarding tender fit, project concept design, project quality, budget drafting, process management, client management and partner acquisition within set limits for time spending and commercial conditions.
Take a lead in knowledge sharing and training of consultants.
Depending on the team size, you will actively work and contribute to projects as a Senior Consultant.
As a Team Lead you will report any (expected) deviations from the set goals to the Manager Consultancy.
Qualifications
You need to have a background in life sciences, health, biotech or related topics.
At least five years of grant writing experience.
Experience in writing strategic plans and/or business plans.
At least 3 years of work experience in commercial environment.
Proven experience in team management.

Competences & skills
Good group-directed and situational leadership skills.
Excellent people management, conflict handling and influencing skills
Good motivational and inspirational competences
Analytical and strategic thinking, result driven, and highly organized.
Up to date knowledge of various funding opportunities in relevant topics.
Service and client oriented and pro-active attitude.
Excellent English communication skills (written and spoken).
Offer
A professional and dynamic working environment that values independence, entrepreneurship and self-development.
A young, ambitious, and diverse team.
A leadership position in a fast-growing international professional services company.
A competitive salary with excellent secondary conditions including an annual cash bonus, laptop and mobile phone.
Active support for training and career development.
Perspective of permanent position after successful temporary appointment.
Online Vitality & wellbeing program.
Working from home supplies and allowance.
·
How to apply for this career opportunity?
We appreciate hearing from all qualified candidates by submitting your application by using our Online Application Form. For questions and more information about the Team Lead Consultancy vacancy, please contact Wijna Bekker (International Recruiter) on phone number 020-7234452.
Acquisition for this vacancy is not appreciated.


Share this job
Catalyze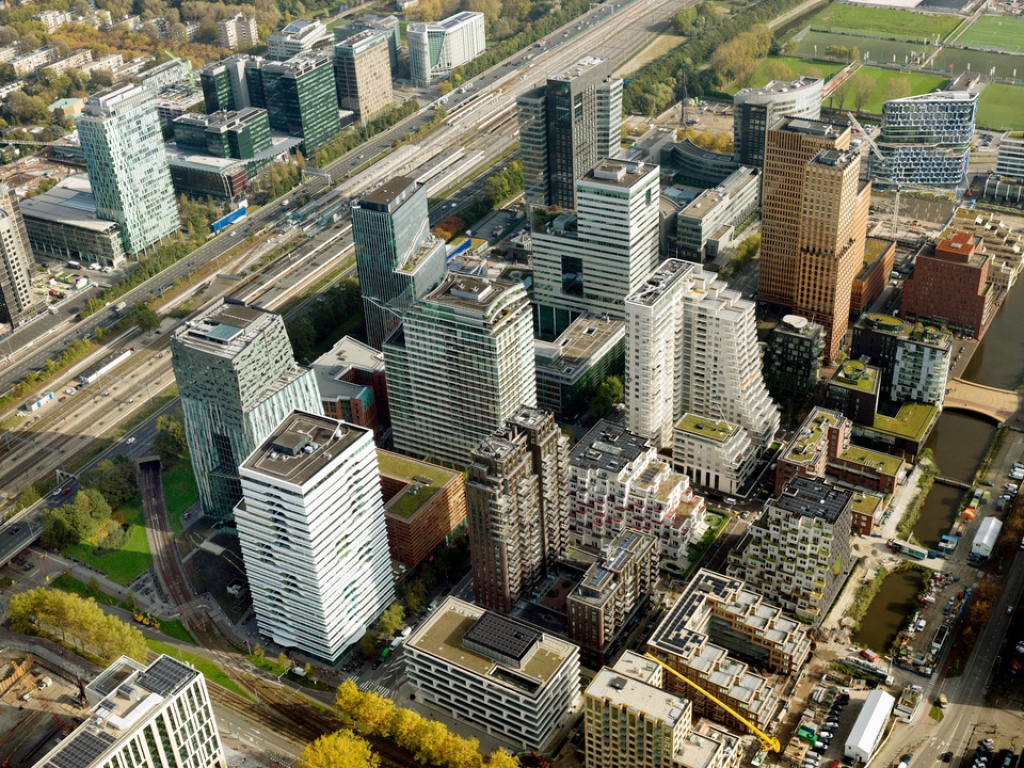 Joop Geesinkweg 167 1114 AB  Amsterdam-Duivendrecht
Recruiter
International Recruiter
Wijna Bekker
020-7234452