Senior Consultant Agri, Food and Bioeconomy
At Catalyze we strive to impact human health. By 2050 we need to increase our food production by 70% while being sustainable and stimulating human health. Reaching these objectives in the next 30 years requires new specialized advancements. Our consultancy company specializes in agri, food and bio-economy in addition to our outstanding life sciences work. Through our services we aim to raise funding for the most ambitious R&D projects and technologies. Furthermore, we help our clients grow with dedicated management consulting services, market research, business intelligence and corporate strategies. These services are provided to various types of innovative organizations such as start-ups, Small Medium Enterprises (SME), large companies (multinationals), universities and research organizations. For the Agri, Food and Bioeconomy sector we are looking for a:
Senior Consultant in Agri, Food and Bioeconomy
Are you triggered by the global challenges in Agri, Food and Bioeconomy that are upon us, and are you passionate about being a part of a professional team that can have significant impact on these global challenges, by, amongst others, acquiring funds for state-of-the art innovations that are developed by leading researchers and innovative companies.
As a senior consultant, together with leading researchers and innovative companies, you develop projects, set up collaborations, conduct market analyzes, develop business cases and plans, and co-create new innovative ideas into complete project proposals that will address the major societal challenges in the Agri, Food and Bioeconomy sector.
Why You?
• You are passionate about being part of the solution of tomorrows challenges in the field of Agri, Food and Bioeconomy
• You have insight in state-of-the art technologies, and commercial needs within the field
• You are proactive and independent
• You are a team player with a passion to connect others
• You have good analytical skills and you want to deliver high quality
Why Catalyze?
As a senior consultant you will be involved in:
• Leading and preparing complex project proposals, business plans, and grant applications for our clients in the Agri, Food and Bioeconomy sector
• Managing the application process in collaboration with Catalyze clients and colleagues
• Supporting customers with their business strategies
• Independent negotiation of commercial terms with partners
• Taking the lead in applications prepared by consultant sub teams
• Helping build a team and give quidance to (junior) consultants
Together with our business development team you will be the contact point for your clients.
Other Qualifications

We are looking for you when you have relevant experience in a similair role and want to grow and ultimately be able to build a team. The most ideal candidate for a position as Senior Consultant at Catalyze has an agri- or foodtech background with a relevant master's degree and a minimum of 5 year work experience in this field. The candidate is looking for a position in which he/she can contribute to the development of innovative agri/food products that add value to the global food and climate challenges.
Other competences

• Relevant experience in Agri, Food and Bioeconomy sector with relevant MSc (preferably in combination with an MBA) or PhD
• Proven affinity within a business or commercial setting and understanding of grant landscape
• Work experience in Agri, Food or Bioeconomy or other relevant expertise areas, for at least 5 years
• Experience in grant writing (ideally FP7, Horizon 2020, BBI, ERC, Eurostars and more)
• Strong communication and project coordination skills
• Experience with coaching colleagues and working in project management teams (people management skills)
About Catalyze

Catalyze is characterized by the motto "by entrepreneurs for entrepreneurs". The company has a contemporary and flexible method in which it takes an entrepreneurial view into the projects and wishes of our client. Catalyze attaches great importance to true team players, who are not at the same time afraid to show initiative and creativity, and the work environment is characterized by open culture, with enough space for fun and development.
Of course, we offer

• An informal work environment
• A competitive salary with good employment conditions
• A bonus system
• A personal development budget
How to apply for this career opportunity?
We appreciate hearing from all qualified candidates by submitting your application by using our Online Application Form. For questions and more information about the Senior Consultant Agri, Food and Bioeconomy vacancy, please contact Wijna Bekker (International Recruiter) on phone number 020-7234452.
Acquisition for this vacancy is not appreciated.


Share this job
Catalyze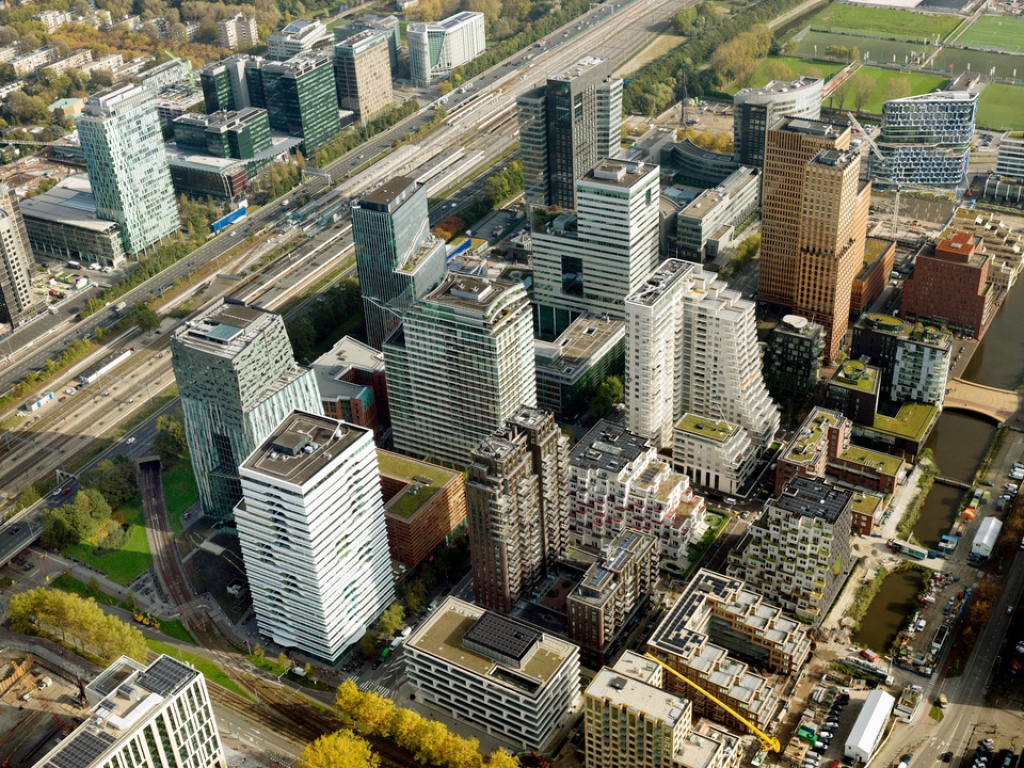 Joop Geesinkweg 167 1114 AB  Amsterdam-Duivendrecht
Recruiter
International Recruiter
Wijna Bekker
020-7234452