Project Management Officer
For more than 10 years we have been changing the world for the better, by supporting innovative life sciences academics and entrepreneurs in Healthcare, Biotechnology, and Agri, Food and Bioeconomy to reach their full potential. Catalyze is an international market leader in obtaining funding for innovative companies and leading researchers for their ambitious R&D projects, from pre-clinical research up to clinical stage development and market entry. In addition, Catalyze provides strategic and business consulting to companies (start-up, small and medium-sized (SMEs), research institutions, and (start-up) campuses, empowering their research and innovation. Catalyze helps their clients to speed up, remain focused, get financed, create value and make impact.
Driven by the motto "for entrepreneurs by intrapreneurs", Catalyze values a commercial and collaborative mindset. This means that we regard our clients as co-development partners and that we approach the stakeholders within our projects with positivity and transparency. We pride ourselves for our dedication, characterized by a supportive and service-oriented point of view. We foster a can-do mentality and think in opportunities and challenges. Catalyze values team players that show initiative, creativity and ownership. To expand our Project Management team we are looking for a:
Project Management Officer
What are you going to do:
The Project Management Officer (PMO) is a junior role in the Project Management Team. The Project Management Team is a growing team with a large and diverse portfolio of EU projects. We manage, monitor and provide expertise to our clients and ensure projects achieve maximum success and make impact. Alongside our Project Management service, we deliver Dissemination services to our clients, focusing on science communication, stakeholder engagement and dissemination of key project results.
As PMO you are responsible for supporting senior members of the Project Management Team on awarded European subsidy projects of Catalyze customers. Together you form the central point of contact for these (international) partnerships and the subsidy provider (e.g. European Commission).
As PMO you support senior members of the team in drawing up the Grant Agreements and Consortium Agreements, and all work related to this. Post approval, you are responsible for supporting the project management of the overall project, monitoring progress, changes in the project, as well as the financial, administrative and legal issues surrounding the project. In close consultation, you will support project partners and you contribute to the timely achievement of the milestones. You will also assist with science communication activities e.g. website build and content, social media and newsletters.
The projects for which Catalyze carries out the project management (and dissemination) are all of a biomedical, life science and / or biotechnology nature. Knowledge of this (or a similar) field is therefore an absolute advantage as PMO. All European subsidy projects, in which Catalyze plays a role, are state-of-the-art, multidisciplinary (universities, SMEs and research organizations) and contribute to innovation in healthcare and life science at an international level.
"I really enjoy managing a large portfolio of cutting edge science projects by supporting and advising consortia. I love that I learn something every day and that my involvement creates more time for them to focus on making their project a success".
Jordan Hoes, Project Manager
Activities:
You support the Senior Project Managers in:
Ensuring the correct execution of International subsidy projects in accordance with the legislation and regulations of the subsidy provider.
Reporting the progress of the project.
Reporting and submitting project results.
Organizing and chairing (international) project meetings.
Scheduling and consult periodically with (international) project partners.
Reporting any project changes to the subsidy provider.
Managing and supervising the correct spending of the budget.
Advising project partners.
Collect relevant project information from participating partners. The PMO maintains close contact with the consortium partners and coordinator (PI) of the project.
Managing, monitoring and adjusting the project budget.
Requirements / profile
Masters Degree in life sciences / agri-food / bio medical sciences / health sciences.
Experience with science communication and / or patient engagement is desirable.
Current knowledge of laws and regulations regarding European subsidy schemes is desirable.
Excellent command of the Dutch and English language.
Strong communication skills.
Strong organizational skills.
A good team player.
A good networker.
What can you expect from Catalyze
A professional and dynamic organization.
Possibility to travel internationally for the projects.
Space for independence, entrepreneurship, development and growth.
A young and enthusiastic team.
A competitive salary with good working conditions.
Prospects of permanent employment.
Work from home allowance.
How to apply for this career opportunity?
We appreciate hearing from all qualified candidates by submitting your application by using our Online Application Form. For questions and more information about the Project Management Officer vacancy, please contact Wijna Bekker (International Recruiter) on phone number 020-7234452.
Acquisition for this vacancy is not appreciated.


Share this job
Catalyze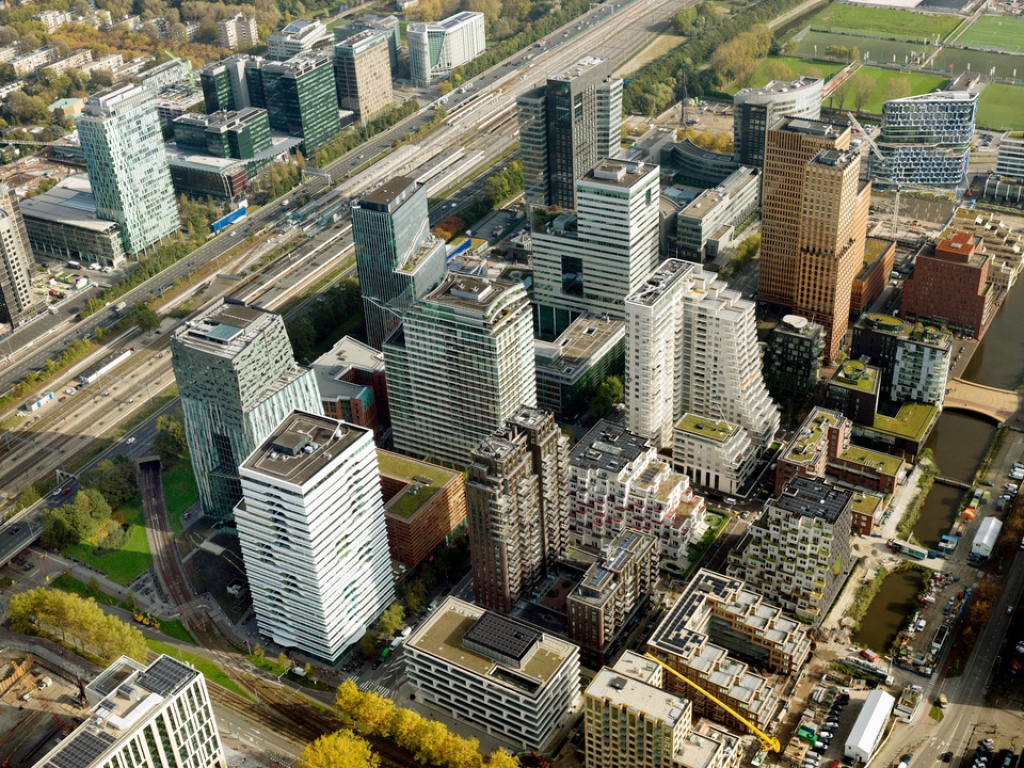 Joop Geesinkweg 167 1114 AB  Amsterdam-Duivendrecht
Recruiter
International Recruiter
Wijna Bekker
020-7234452