Closing date: 31-01-24
Innovation Consultant - Green & Sustainable Innovations (Native Dutch)
At Catalyze we strive to contribute to a healthier, sustainable world for generations to come.
The European Union is embarking on a bold journey to lead the world in sustainability and become the first climate-neutral continent by 2050! This is a revolutionary mission that requires groundbreaking innovations and cutting-edge technologies to transform the world's second-largest economy into a net-zero greenhouse gas emitter in just 30 years. The EU is determined to pave the way for a greener, more equitable future for all.
At Catalyze Green & Sustainable Innovations, we are at the forefront of this movement, pushing the boundaries of what is possible and driving the global transition towards a more sustainable future. With our unparalleled expertise, in-depth knowledge of the field, and exceptional network, we are uniquely positioned to supercharge the time to market and optimize strategies in the most critical areas of sustainable food systems, energy transition, circular economy, bio-based economy, and biodiversity.
Our commitment to driving breakthrough innovations and disruptive technologies is unmatched, and we are passionate about making a real impact in creating a healthier and more sustainable world for generations to come. We are leading the charge in achieving the European Union's goal of becoming the first climate-neutral continent by 2050, and our track record of success is a testament to our capabilities.
Catalyze is a consultancy company specialized in raising (non-dilutive and dilutive) funds for the most ambitious R&D and scale-up projects and technologies in the field of sustainable development and life sciences and health. Furthermore, we help our clients grow with dedicated management consulting services, market research, project management, business intelligence, and corporate strategies. These services are provided to various types of innovative organizations such as start-ups, Small Medium Enterprises (SME), large companies (multinationals), universities, and research organizations.
Cases - How we have helped our clients - Catalyze (catalyze-group.com)
Catalyze is driven by the motto "for entrepreneurs by intrapreneurs" and values a commercial and collaborative mindset. This means that we regard our clients as co-development partners and that we approach the stakeholders in our projects with positivity and transparency. We are dedicated, supportive and service-oriented. We foster an open culture and a can-do mentality, and we think in opportunities and challenges. Catalyze values team players that show initiative, creativity, and ownership. For our Green & Sustainable Innovations Consultancy department we are looking for a:
INNOVATION CONSULTANT – GREEN & SUSTAINABLE INNOVATIONS
(CALLING ONLY APPLICANTS WITH BOTH DUTCH & ENGLISH LANGUAGE SKILLS)
As consultants we work in teams of highly talented, studious people with different backgrounds. Our clients include world-leading experts and great entrepreneurial minds. This creates a highly inspiring environment that fosters continuous growth. As an innovation consultant in the Green & Sustainable Innovations department you collaborate with our clients to make a difference in the context of global challenges around global sustainability. You take a leading role in conceptualizing and co-developing project plans, development pathways and commercialization strategies. You act as the trusted guide and critical partner to our clients and lead them towards success.
Why you?
You want to contribute to solving today's and future challenges in creating a green and sustainable planet.
You are proactive and independent.
You thrive in a commercial and fast-paced environment.
You are a team player and easily connect to others.
You have good analytical skills and you want to deliver high quality.
Responsibilities
Independently developing project proposals, business cases and business plans for clients for our clients in the field of Green and Sustainable Innovation.
Coordinate and manage the project application process with client and (large) stakeholder groups.
Providing strategic advice on the positioning of projects towards stakeholders, including funding agencies.
Co-developing business and commercialization strategies with our clients.
Performing market research and desk research within the diverse fields of our clients.
Bringing together companies, universities, and research institutes to establish long-term partnerships.
Actively follow new developments and innovations in the industry and contribute to strengthening our knowledge base and expertise.
Guiding and coaching of fellow team members.
Establish and maintain long-term client relationships and identify and act on new business opportunities for our established clients.
Qualifications
Excellent Dutch (you are preferably a native speaker) and English language skills (both verbal and written).
A relevant Master's degree, a PhD degree is highly valued
Substantial experience (3+ years) in writing large (collaborative) grants, strategic plans, business plans, science communication, or in managing and coordinating large (collaborative) projects
At least 3 years of work experience in a commercial environment, preferably in an advisory/consulting role
Demonstrable insights into the development of Green & Sustainable innovations, from ideation to commercialization
In short, a challenging job for an enthusiastic, entrepreneurial type that wants to be active in a professional, commercial, knowledge-intensive organization that determines commitment, flexibility, quality and teamwork.
Competences
Excellent analytical, conceptual, and critical thinking skills
Highly organized, independent, and result-driven with a strong commercial awareness
Personal and situational leadership qualities
Excellent process, communication and people-management skills
Pro-active and not afraid to take responsibility.
Excellent Dutch and English communication skills (verbal and written)
What we offer

A competitive gross salary based on experience with excellent secondary conditions.
Permanent position after successful temporary (1-year) appointment.
Opportunity to grow into a Managing Consultant or Senior Consultant position.
8% holiday allowance.
27 vacation days per year (based on a 40 hourly workweek). Optionally you can buy 5 additional days.
Commuting allowance (public transport 2nd class, most economical way, or € 0,21 per km with a max of 50 km one way).
Pension plan (defined contribution scheme via Nationale Nederlanden).
Monthly working from home allowance € 2,15 per day based on 3 days at home and 2 days at office.
Working from home supplies and a laptop.
A clear career path and active support for training and career development.
A professional and dynamic working environment that values independence, entrepreneurship, and self-development.
Work anywhere you want (with good internet) for a maximum of two months per year. Timing of this perk needs to be agreed with your manager.
Benefits at work (discount on different products/service).
Vitality & wellbeing program and healthy lunch in the office.
Great colleagues with pleasant and fun work environment.
Friday drinks, ski-trips, and lots of other fun activities with your colleagues.
A young, ambitious, and diverse team.
Apply
Are you interested in this position? Then we would like to receive your motivation with CV by submitting our Online Application Form.
Acquisition of this vacancy is not appreciated.


Share this job
Catalyze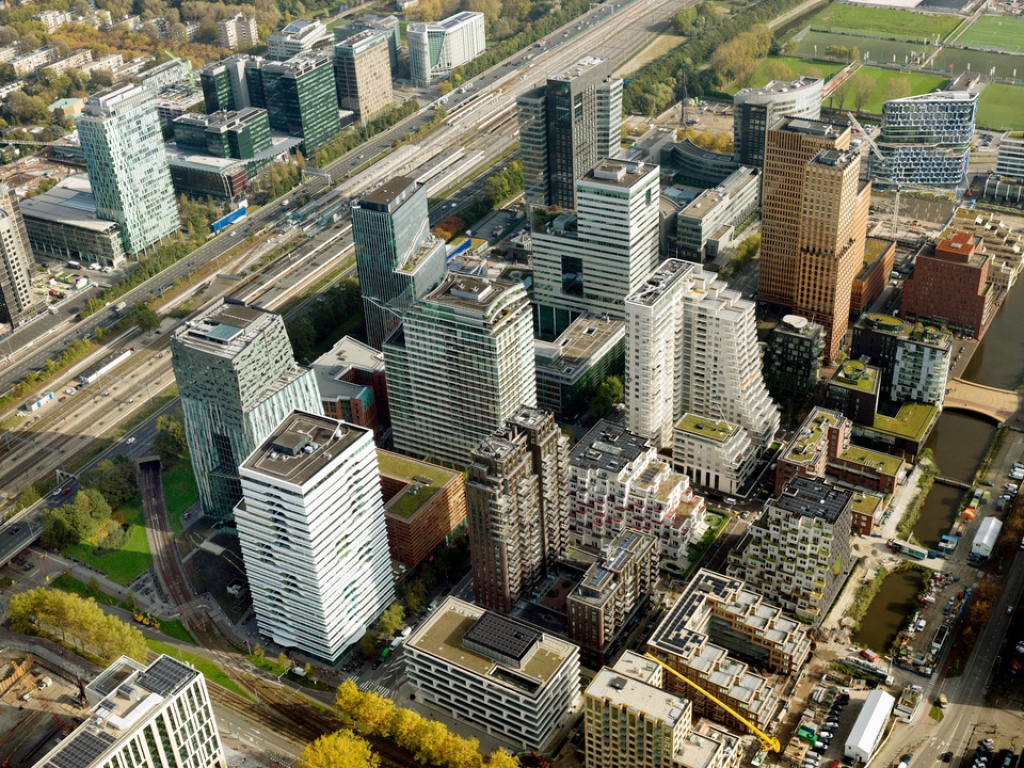 Joop Geesinkweg 167 1114 AB  Amsterdam-Duivendrecht
Recruiter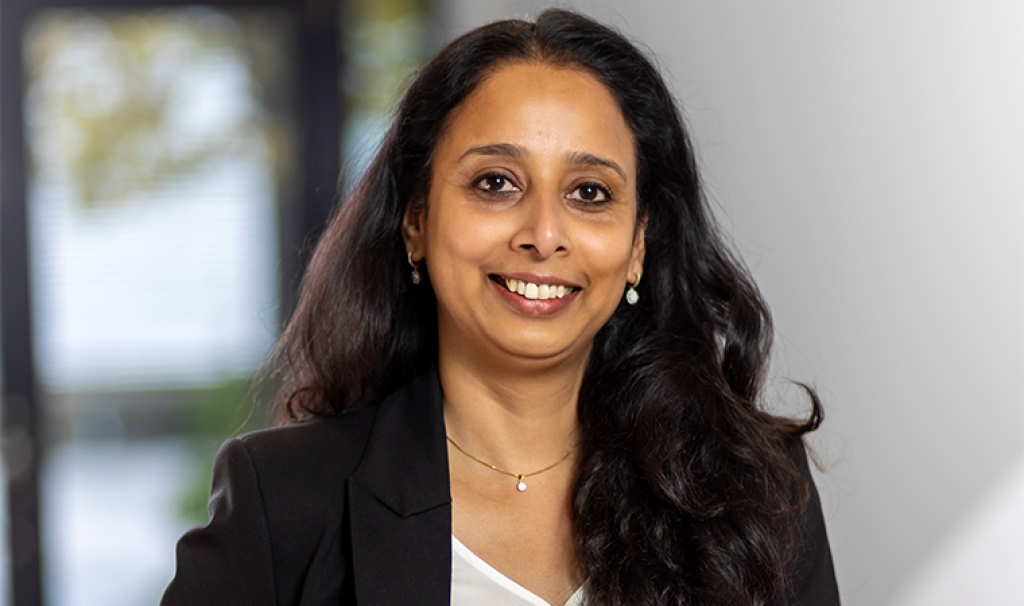 Keerthi Sri