EU Project Manager
We are the international market leader in obtaining funding for biomedical, food, healthcare and agro-related innovations. We help leading researchers and companies secure financing for ambitious R&D projects, from early stage pre-clinical research up to clinical stage development.
Catalyze is characterized by the motto "by intrapreneurs for entrepreneurs" and values team players who are not afraid to show initiative, creativity and responsibility. We have a "can-do" culture where fun and professional development go hand in hand.
We have a strong passion for the latest technological innovations and support a variety of Life Science developments including, diagnostics, pharmaceuticals, medical devices and healthcare solutions. Our top consultants work with the best clients and projects in Europe and far beyond. We are an FD Gazelle award winning company and are looking for an;
EU Project Manager
What are you going to do?
The Project Management unit at Catalyze manages a large portfolio of EU and national funded projects.
As EU Project Manager you will be joining our growing and busy Project Management unit, and you will be responsible for a portfolio of European and national funded projects of Catalyze customers. You will form the central point of contact for a range of (international) partnerships as well as the different funding providers (e.g. European Commission). You will be the strategic partner and advisor to the project Coordinator as well as the partners.
On a day to day basis, an EU Project Manager in the team supports a portfolio of clients and projects in drawing up Grant Agreements and Consortium Agreements, working closely with the Business Development and Consultancy units. Post approval, you are responsible for the ongoing project management and support of the overall project, monitoring progress, changes in the project, as well as the financial, administrative and legal issues surrounding the project.
Working closely with the Coordinator, you will support project partners where necessary and contribute to the timely achievement of the milestones. You are (often) the mediator in a consortium, lead and chair meetings and are able to solve problems in the consortium when necessary and maintain overall structure in the project.
You give clear guidance and instructions, monitor deadlines and provide support for organizations administration in accordance with the contractual obligations and conditions with the EU. You maintain contacts with the partners and the EU.
The projects for which Catalyze carries out project management support are all of a biomedical, life science or biotechnology nature. Knowledge of these fields is therefore an absolute advantage as Project Manager. All European funding projects are state-of-the-art, multidisciplinary (universities, SMEs and research organizations) and contribute to innovation in healthcare and life science at an international level.

"As a Project Manager at Catalyze, I support a portfolio of cutting-edge technologically advanced research that will revolutionize the medical, life science, and agri-food fields. It is absolutely fascinating to watch these projects progress and very rewarding to facilitate them along the way."
Kristine Stickney, Project Manager
Activities
Ensure the correct execution of International subsidy projects in accordance with the legislation and regulations of the subsidy provider
Reporting the progress of the project
Reporting and submitting project results
Organizing and chairing (international) project meetings
Schedule and consult periodically with (international) project partners
Reporting any project changes to the funding provider
Managing and supervising the correct spending of the budget
Advising project partners
Collect relevant project information from participating partners. The Project Manager maintains close contact with the consortium partners and Lead Partner (PI) of the project
Requesting amendments (changes) in the project and / or consortium composition
Organizing and oversee Grant Agreement and Consortium Agreement process
Contribute to strategic development of the Catalyze Project Management team
Contribute to overall business and service development of Project Management activities
Requirements
More than 1 year of work experience as an EU Project Manager and / or Consultant
Experience with financial and legal matters concerning international projects
Experience with HORIZON2020 (including EIC Accelerator, FTI, FET OPEN, Eurostars)
Experience with EU Grant Agreement process & drafting consortium agreements
Experience with science communication and / or patient engagement is desirable.
Academic working and thinking level, preferably in biomedical direction
Excellent command of the Dutch and English language
Strong organizational and communication skills
A good team player and networker
What can you expect from Catalyze
A professional and dynamic organization
Possibility to travel internationally for the projects
Space for independence, entrepreneurship, development and growth
A young and enthusiastic team
A competitive salary with good working conditions
Prospects of permanent employment
How to apply for this career opportunity?
We appreciate hearing from all qualified candidates by submitting your application by using our Online Application Form. For questions and more information about the EU Project Manager vacancy, please contact Wijna Bekker (International Recruiter) on phone number 020-7234452.
Acquisition for this vacancy is not appreciated.


Share this job
Catalyze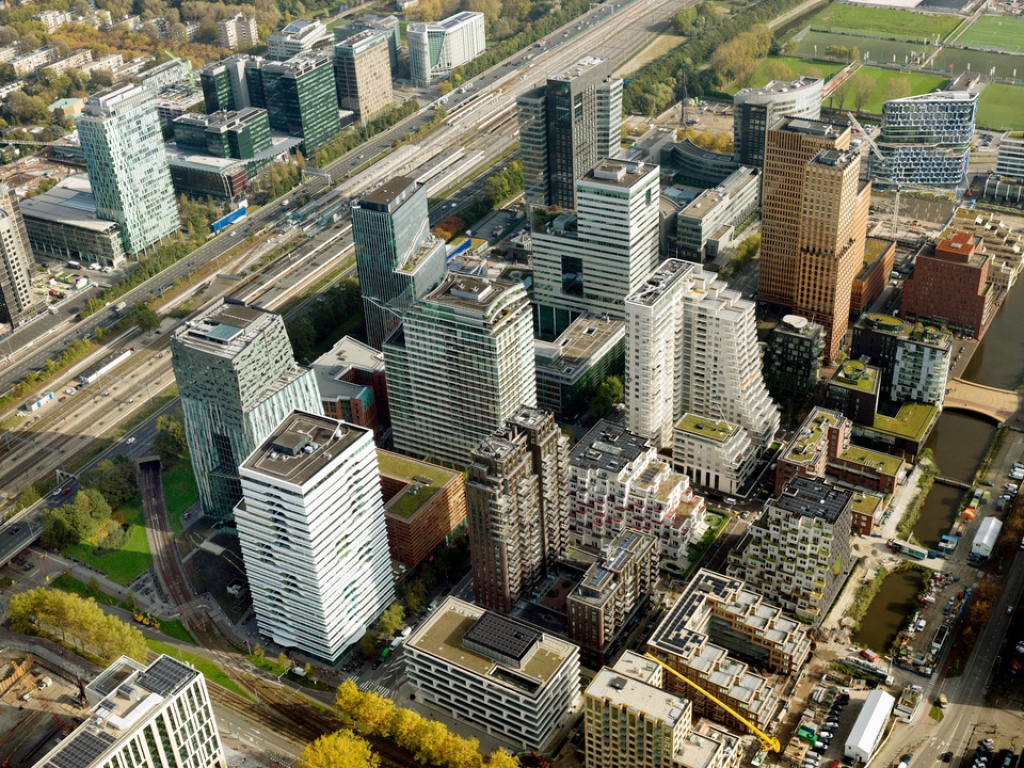 Joop Geesinkweg 167 1114 AB  Amsterdam-Duivendrecht
Recruiter
International Recruiter
Wijna Bekker
020-7234452