Business Developer Project Management Services (Life Science & Health or Green & Sustainable)
Catalyze is the international market leader in obtaining funding for biomedical and healthcare, green and sustainable-related innovations. We help leading researchers and companies secure financing for ambitious R&D projects, from early-stage, pre-clinical research up to clinical-stage development.
At Catalyze, we are distinguished by the motto, "by intrapreneurs for entrepreneurs" and value team players who are not afraid to show initiative, creativity and responsibility. We have a "can-do" culture where fun and professional development go hand in hand.
We have a strong passion for the latest technological innovations and support a variety of Life Science developments including, diagnostics, pharmaceuticals, medical devices and healthcare solutions. Our consultants work with the best clients and projects worldwide.
We are expanding our sales team in our Amsterdam office and therefore we are looking for a:
Business Developer Project Management Services

Life Science & Health or Green & Sustainable
You will join a growing international team in Amsterdam bursting with energy. As our new Business Developer Project Management Services, you can make a difference in our professional and dynamic scale-up organization who offers room for independence and professional development.
What are you going to do?
The Project Management unit at Catalyze encompasses a number of distinct services: Project Management, Finance and Grant Compliance, Science Communication and Dissemination and WBSO.
As the Business Developer Project Management Services, you will work closely with the Manager Project Management to further shape these services and identify and qualify prospects, discuss current and future projects and discuss different ways in which the PM unit can support both clients and their projects.
When you have identified a strong match, you will negotiate the contract terms and close the deal which enables us to start supporting existing and new projects. In addition, you will maintain existing customer relationships, visit conferences and attend client events. You will work with universities, companies and research institutes in Europe and far beyond. Your goal is to accelerate the sales development of the unit and increase the visibility and take-up of the range of services under the PM umbrella.
What are we looking for?
Ideally this will be your second/third sales position. Your degree in Life Sciences or Sustainability gives you an advantage in understanding our customers when it comes to advising them on their research and development projects and their delivery. It is desirable to have a good working knowledge of current EU (and national) funding and what it takes to successfully deliver projects.
You have a passion for innovation, and you strive to help our customers to bring their products to market faster. You already have a network in the Life Sciences or Sustainability industry as well as the (Dutch) academic and public sector and you have knowledge of research and development grants.
This is a unique opportunity to help take a fast-growing business unit to the next level!
Need to have:
Excellent language skills in Dutch.
Minimum of 1 year experience in a sales position.
Master or PhD degree in Life Sciences, Health Sciences or Biomedical or in Sustainable Studies.
Excellent communication skills.
Energetic self-starter with strong persistence.
Goal oriented and solution-oriented thinker.
Fast learner, with some humor and creativity.
Excellent language skills in English.
Nice to have:
Knowledge of project management of large projects / grant applications and various funding opportunities.
Work experience in the Life Sciences and/or healthcare industries.
Experience in contract negotiations and closing deals.
We offer:
A competitive salary with good employment conditions.
A good bonus system.
A personal training budget.
A phone and laptop
Loads of fun activities like Yoga, Ski Trips, Catalyze Football team etc.
How to apply for this career opportunity?
We appreciate hearing from all qualified candidates by submitting your application by using our Online Application Form.
Acquisition due to this vacancy is not appreciated.


Share this job
Catalyze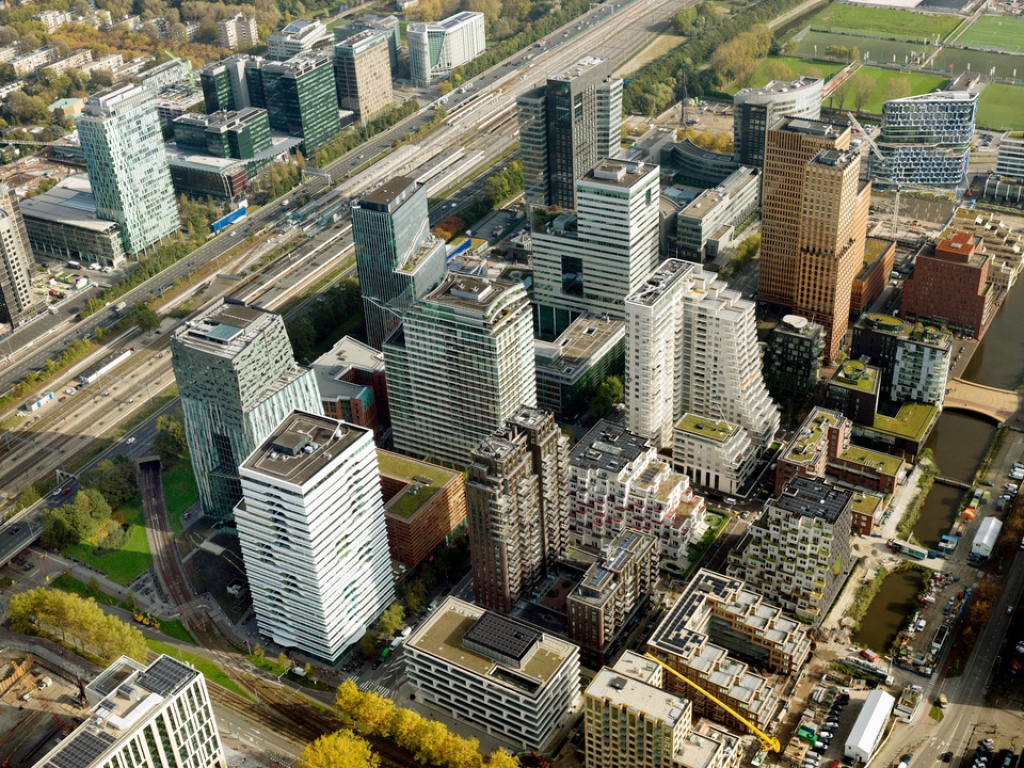 Joop Geesinkweg 167 1114 AB  Amsterdam-Duivendrecht
Recruiter
Recruiter
Dhr. Sander Dirks