Closing date: 30-09-23
Artificial Intelligence Integration Expert
At Catalyze we commit ourselves to accelerate innovations that have a positive impact on the world. We are the driving force for innovations across the fields of Life Sciences and Sustainability. Our offerings of strategic consulting services, funding consulting, project management and more, deliver impactful expertise in all development stages of an innovation. With a proven track record and the highest quality and success rate in the industry, we aim to be the consulting partner of choice to drive the success of meaningful innovation projects.
Catalyze was founded by researchers and entrepreneurs that truly understand business and know how to bring an innovation to success. We lower the thresholds to resources for companies and academics, with consistent success. To date, we have raised over €1B and built a network of more than 3000 projects and investment partners. Thus, we have affirmed our status as a key player in the innovation ecosystem, headquartered in Amsterdam and operating worldwide. In our commitment to make impact, we strongly believe that the best and most meaningful innovations deserve the best chance to succeed.
The development of disruptive innovations is a complex process, taking many years and requiring substantial funds. While many great relevant innovative ideas and technologies are emerging at an accelerating rate, it often proves difficult for academics and early-stage companies to make the translation from lab to the market. "How to position the innovation in the market best?", "How to obtain funding for the next development step?", "With whom can I collaborate to lift my innovation to the next level?" are all essential questions on the road to success which we aim to resolve for our clients.
Clientele
Our clients include world-leading experts and great entrepreneurial minds that work on cutting-edge innovations such as start-ups, Small Medium Enterprises (SME), large companies (multinationals), universities, and research organizations. This allows us to be at the forefront of technological innovations, creating a highly inspiring environment that fosters continuous growth. As innovation consultants we closely collaborate with our clients to support them along their innovation journey, helping them to turn their innovations into reality. As innovation consultants, we take a leading role in defining, shaping and co-developing innovation plans, financing strategies, developing roadmaps and planning commercialization. As the trusted guide and critical partner to our clients, it is our mission to lead them towards success. Refer through the link below some of our success stories.
Cases - Transforming Businesses: Success Stories


Artificial Intelligence Integration Expert

Catalyze strongly believes in responsible adaptation and integration of new technological inventions. Artificial intelligence is the new buzz word and we at Catalyze believe in being a pioneer and at the forefront of innovation but tread this line carefully. We are very excited for this new position at our company and we would like to evaluate how AI can help us and our clients in a responsible manner so we are enthusiastically looking for an AI Integration Expert.
As an AI Integration Expert at Catalyze, the Innovation Consultants, you will be analyzing & evaluating AI tools such as ChatGPT and similar AI technologies with respect to our consulting business. You will lead the potential integration efforts of AI tools such as ChatGPT across all departments, ensuring that it aligns with our strategic goals and enhances our consulting services. Your role will involve conducting in-depth assessments, collaborating with various stakeholders, and driving the successful implementation of AI solutions within our organization.
Responsibilities:
Conduct a comprehensive analysis on adaptation and integration of Artificial Intelligence tools such as ChatGPT to Innovation Consultancy.
Collaborate with department heads and key stakeholders to understand their specific needs and requirements for AI integration.
Evaluate and recommend the most suitable AI platforms and tools that align with our business objectives.
Develop an implementation roadmap and strategy for integrating AI tools such as ChatGPT into our consulting work and across all relevant departments keeping best interests of our clients in mind
Take a lead in executing a well thought of and approved integration plan across our cross-functional teams for a seamless adoption of AI technologies.
Conduct regular monitoring and evaluation of AI systems' performance, making adjustments as necessary.
Stay up to date with the latest advancements in AI and identify new opportunities for leveraging AI technologies within our organization and for the benefit of our clients.
Provide guidance and training to employees on how to effectively utilize ChatGPT in their respective roles.
Ensure compliance with data privacy and security regulations when handling sensitive information.
Monitor rules & regulations on usage of AI tools published by EU commission and update the same to our Directors.
As a next step, help build a consultancy offering helping Catalyze' clients to integrate AI in their operations and advise the Catalyze Capital Fund on investments in the AI space.
Qualifications & Competences:

Bachelors in Artificial Intelligence or related study such as computer science, data science and preferably Master's in business administration, policy or a related discipline.
Minimum 3 years of work experience preferably in implementation and integration of AI tools or related experience.
Strong understanding of AI technologies, particularly in the context of natural language processing and machine learning.
Proven experience in conducting technology assessments, analyzing business risks, and identifying opportunities for AI integration and advising management
Familiarity with consulting or professional services industries is highly desirable.
Excellent analytical skills and the ability to translate complex technical concepts into actionable insights and recommendations.
Good project management abilities, with a track record of successfully leading cross-functional teams and delivering projects on time.
Good communication skills, both verbal and written, with the ability to effectively collaborate with stakeholders at all levels.
Our offer:

A competitive gross salary based on experience with excellent secondary conditions.
Permanent position after successful temporary (1-year) appointment.
8% holiday allowance.
27 vacation days per year (based on a 40 hourly workweek). Optionally you can buy 5 additional days.
Commuting allowance (public transport 2nd class, most economical way, or € 0,21 per km with a max of 50 km one way).
Pension plan (defined contribution scheme via Nationale Nederlanden).
Monthly working from home allowance € 2,15 per day based on 3 days at home and 2 days at office.
Working from home supplies and a laptop.
A clear career path and active support for training and career development.
A professional and dynamic working environment that values independence, entrepreneurship, and self-development.
Possibility to work completely location-independent for a maximum of 2 months in a year after successful 1.5 years employment. Think of working on the Spanish Coast, in an apartment in Berlin or in a gîte in France.
Lease bike plan
Benefits at work (discount on different products/service).
Vitality & wellbeing program and healthy lunch in the office.
Great colleagues with pleasant and fun work environment.
Friday drinks, ski-trips, and lots of other fun activities with your colleagues.
A young, ambitious, and diverse team.
If you are a motivated professional who is passionate about the potential of AI and its integration into the consulting industry and excited to contribute to our journey, we strongly encourage you to apply and join our dynamic team to play a pivotal role in shaping the future of Catalyze, the Innovation Consultants.
How to apply for this career opportunity?
We appreciate hearing from all qualified candidates by submitting your application by using our Online Application Form. Don't forget to send us your motivation letter.
Acquisition of this vacancy is not appreciated.


Share this job
Catalyze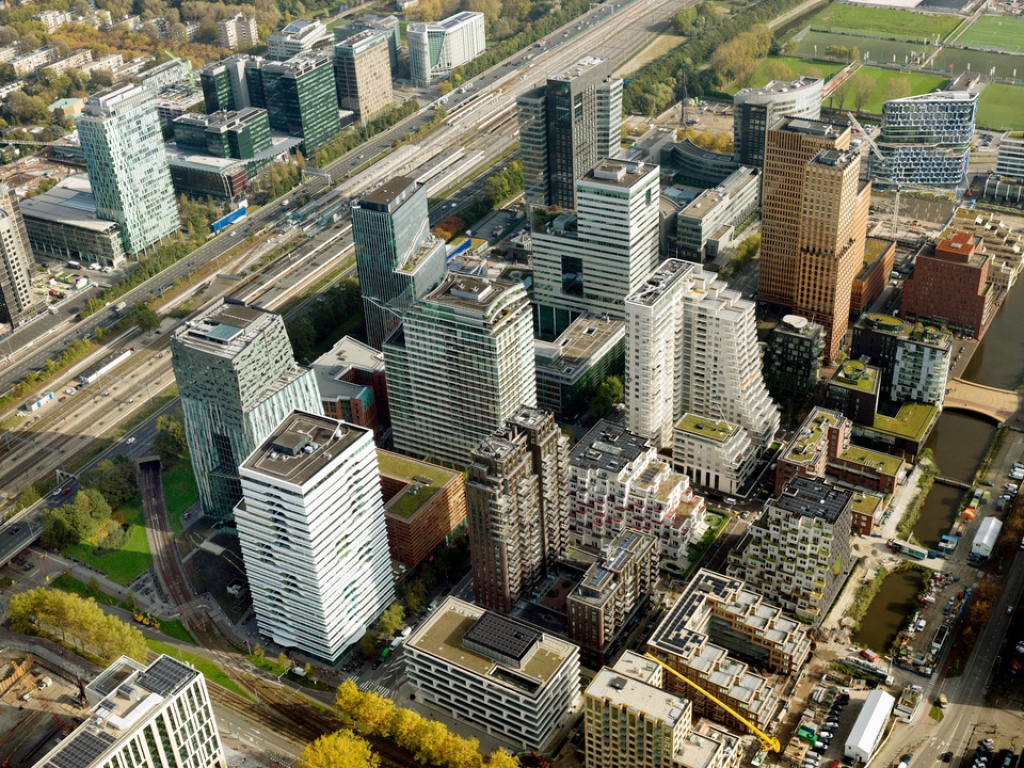 Joop Geesinkweg 167 1114 AB  Amsterdam-Duivendrecht
Recruiter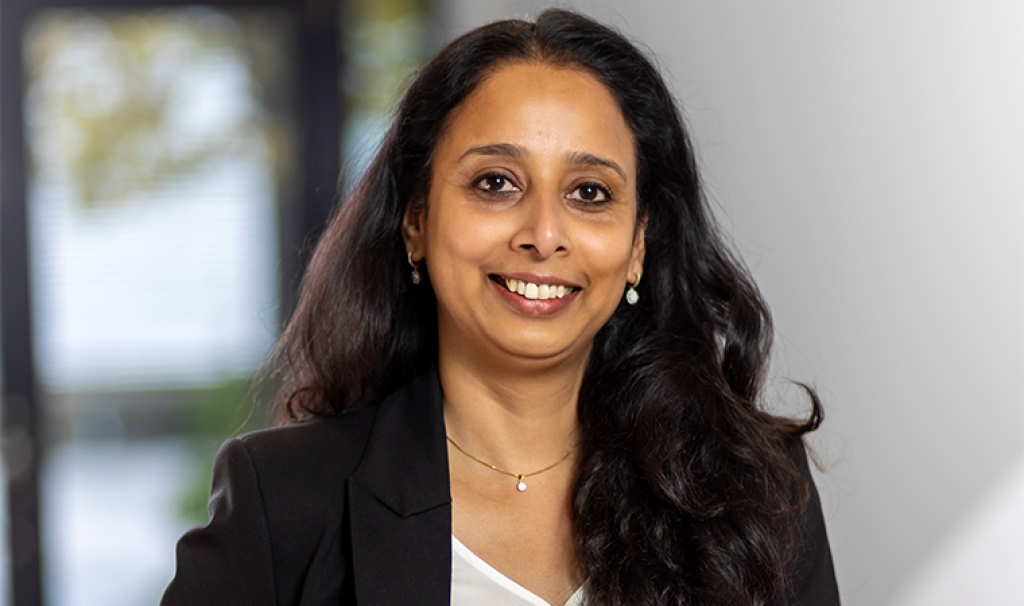 Keerthi Sri