Closing date: 24-06-23
Senior Innovation Consultant - Life Sciences & Health
At Catalyze we commit ourselves to accelerate innovations that have a positive impact on the world. We are the driving force for innovations across the fields of Life Sciences and Sustainability. Our offerings of strategic consulting services, funding consulting, project management and more, deliver impactful expertise in all development stages of an innovation. With a proven track record and the highest quality and success rate in the industry, we aim to be the consulting partner of choice to drive the success of meaningful innovation projects.
Catalyze was founded by researchers and entrepreneurs that truly understand business and know how to bring an innovation to success. We lower the thresholds to resources for companies and academics, with consistent success. To date, we have raised over €1B and built a network of more than 3000 projects and investment partners. Thus, we have affirmed our status as a key player in the innovation ecosystem, headquartered in Amsterdam and operating worldwide. In our commitment to make impact, we strongly believe that the best and most meaningful innovations deserve the best chance to succeed.

Clientele
Our clients include world-leading experts and great entrepreneurial minds that work on cutting-edge innovations. This allows us to be at the forefront of technological innovations, creates a highly inspiring environment that fosters continuous growth. As innovation consultants we closely collaborate with our clients to support them along their innovation journey, helping them to turn their innovations into reality. As innovation consultants, we take a leading role in defining, shaping and co-developing innovation plans, financing strategies, developing roadmaps and planning commercialization. As the trusted guide and critical partner to our clients, it is our mission to lead them towards success.
Cases - How we have helped our clients - Catalyze (catalyze-group.com)
For our Life Sciences and Health Department we are looking for a:

Senior Innovation Consultant in Life Sciences and Health
As Senior Innovation Consultant, you have what it takes to bring innovations to live. You can quickly identify the key challenges in our client's innovation development path and define the right projects that will help our clients to overcome these challenges and create impact. The Senior Innovation Consultant is the 'quality booster' and 'domain expert' within the department. As Senior, you independently and succesfully lead multi-stakeholder projects, act as a role model in designing and delivering high-quality service to our clients and support more junior consultants in their job. With your experience and knowledge, you play an essential role in quality assurance and optimization of our projects and improving our services within the department. You have profound domain expertise, and establis and maintain an active network of clients and generate new business opportunities.
As life science consultants we work in teams of highly talented, studious people with different backgrounds. Our clients include world-leading experts and great entrepreneurial minds. This creates a highly inspiring environment that fosters continuous growth. With our keen understanding of the funding landscape we put our clients in the best possible position to attract funding, empowering them to change the world for the better.
Responsibilities


Independently design strategies to advance innovations and project for our clients in the field of Life Sciences & Health.
Independently coordinate and manage multi-stakeholder project applications, design financing strategies, writing project proposals, business cases and business plans for clients.
Providing strategic advice to our clients on innovation, financing, commercialization and/or development strategies and positioning of their innovations and technologies.
Establish and maintain long-term partnerships with our clients, and actively manage key client accounts.
Actively follow new developments and innovations in the industry and contribute to strengthen our expertise.
Identify and act on new opportunities for clients to pro-actively support them to advance their innovations and create new business opportunities.
Establish and maintain an active network of key accounts and pro-actively act upon business opportunities by engaging from established expertise.
Act as an expert and keep track of new insights and trends in a certain domain
Quality assurance and improvements within the department
Qualifications


Passion for Life science & health innovations, experience in this field is preferred.
A relevant Master's degree, preferably with a Life Science & Health and/or business focus.
Substantial experience (5+ years) in grant writing, establishing public-private partnerships, writing strategic plans or business plans, science communication, and managing and coordinating large projects.
At least 5 years of work experience in a commercial environment, preferably in an advisory/consulting role
Scientific background (PhD, Post-Doc) in Life Sciences is strongly preferred.
Substantial knowledge on Life Science & Health sector and technological innovations, from ideation to commercialization.
Good understanding of the funding landscape and main funding programs.
Competences & skills


Excellent strategic thinking, conceptual and critical thinking capabilities
Highly organized, independent, and result-driven
Strong commercial awareness, account management and business development skills
Strong personal and situational leadership skills
Quality-and improvement driven
Excellent social, communication and stakeholder management skills
Pro-active and client-oriented attitude
Excellent English communication skills (written and spoken)
What we Offer
A competitive gross salary based on relevant experience and the result of the recruitment process.
Permanent position after successful temporary (1-year) appointment
8% holiday allowance and an annual profit distribution
27 vacation days per year (based on a 40 hourly workweek). Optionally you can buy 5 additional days.
Commuting allowance (public transport 2nd class, most economical way, or € 0,21 per km with a max of 50 km one way)
Pension plan (defined contribution scheme via Nationale Nederlanden)
Monthly working from home allowance
A clear career path and active support for professional development
Combination of working in the office and working from home
Participation in an (e-) bike plan
The possibility to work completely location-independent for a maximum of 2 months after successful 1.5 years of employment. Think of working on the Spanish Costa, in an apartment in Berlin or in a gîte in France;
Benefits at work (discount on different products/service)
Vitality & wellbeing program
Great colleagues and pleasant and fun work environment
Friday drinks, ski-trips, and lots of other fun activities with your colleagues
Tasty & healthy lunch in the office (for a small fee)
A professional and dynamic working environment that values independence, entrepreneurship, and self-development
A young, ambitious, and diverse team
Much appreciation! Have you become enthusiastic and do you already see yourself working for our organization? Then we look forward to receiving your resume with a short motivation.
How to apply for this career opportunity?
We appreciate hearing from all qualified candidates by submitting your application by using our Online Application Form.
Acquisition to this vacancy is not appreciated.


Share this job
Catalyze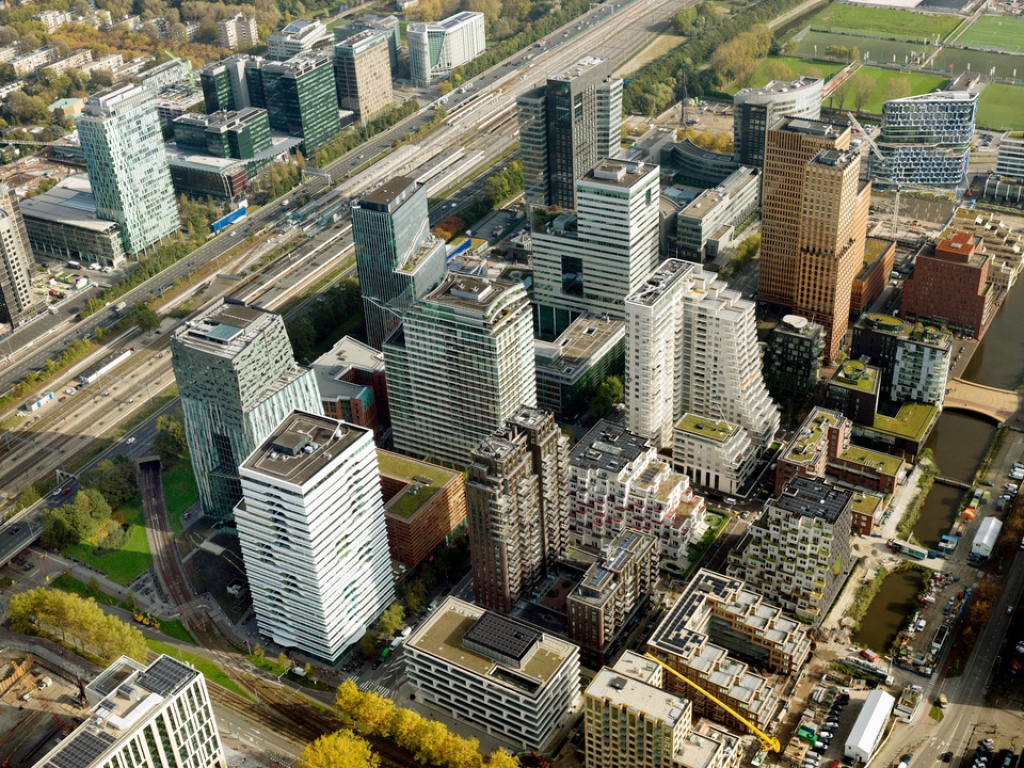 Joop Geesinkweg 167 1114 AB  Amsterdam-Duivendrecht
Recruiter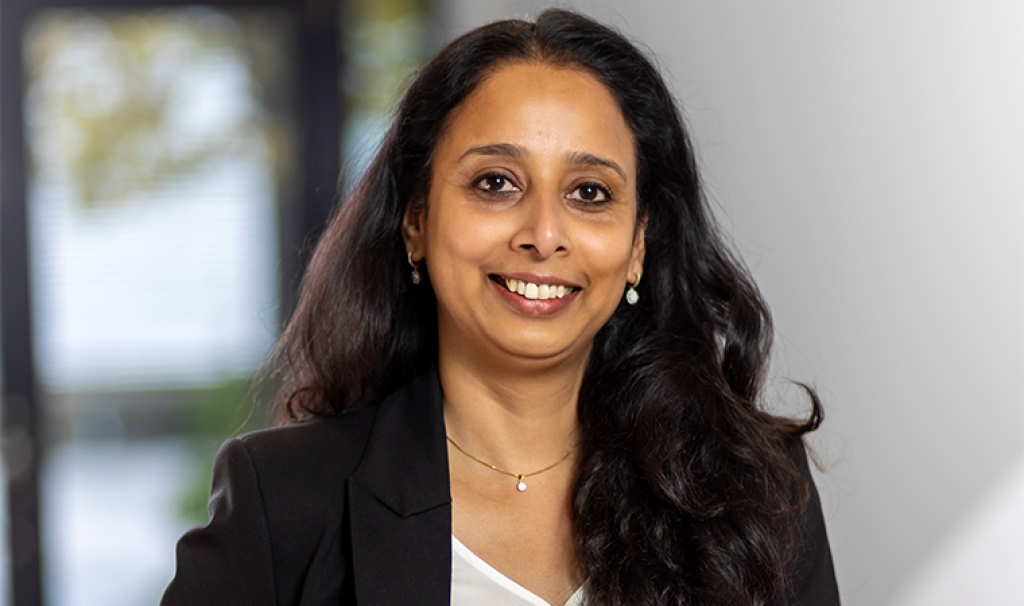 Keerthi Sri