Closing date: 11-09-22
Senior Consultant Life Sciences and Health
At Catalyze we strive to positively impact human health. Many academic researchers and biotech companies are developing potentially promising solutions to address major challenges in global health care. And many of them are struggling hard to find the resources to get their idea to maturity and into a marketable product or service.
Catalyze is an international consultancy company specialized in drug development, biotech, medical devices, and health care-related innovations. We assist innovative companies and leading researchers in securing funding for ambitious R&D projects, from pre-clinical research up to clinical stage development and market entry. For the Life Sciences and Health sector we are looking for a:
Senior Consultant in Life Sciences and Health
Are you passionate about being a part of a young and professional team that collaborates with our clients to make a positive difference in human health? As a senior consultant, you take the lead in project concept design and business case development, in finding and contracting suitable collaborators and in efficient application process management to obtain high quality funding propositions strategized to be successful.
Why You?
You want to contribute to solving today's and future challenges in Life Sciences and Health to create a better world for all
You have insight in state-of-the art biotech & health care and in commercial needs within the field
You are proactive and independent
You are a team player and easily connect to others
You have good analytical skills and you want to deliver high quality
As life science consultants we work in teams of highly talented, studious people with different backgrounds. Our clients include world-leading experts and great entrepreneurial minds. This creates a highly inspiring environment that fosters continuous growth. With our keen understanding of the funding landscape we put our clients in the best possible position to attract funding, empowering them to change the world for the better.
Erik van Tilborg, senior consultant/managing consultant

Why Catalyze?
As a senior consultant you will be involved in:
Leading and preparing high quality funding applications with our clients in the Life Sciences & Health sector
Acting as collaborative partner for international public-private partnership consortia
Independently acquiring project partners and negotiating commercial conditions.
Managing the application process in collaboration with Catalyze clients and colleagues
Helping build a team and give quidance to (junior) consultants
Taking a lead in knowledge sharing and in attracting new business

Other Qualifications
Relevant work experience in Life Sciences & Health sector for at least 5 years with relevant MSc or PhD
Experience in grant writing for public-private partnerships and larger consortia (such as Horizon 2020, EIC Accelerator, Eurostars) and understanding of the R&D grant landscape
Experience in commercial setting with client management, preferably in consultant role
Strong communication and project coordination skills
Experience in negotiating is a strong advantage
People management skill; small group management is an advantage.
About Catalyze
Catalyze is driven by the motto "for entrepreneurs by intrapreneurs" and values a commercial and collaborative mindset. This means that we regard our clients as co-development partners and that we approach the stakeholders in our projects with positivity and transparency. We are dedicated, supportive and service-oriented. We foster an open culture and a can-do mentality, and we think in opportunities and challenges. Catalyze values team players that show initiative, creativity, and ownership.
Our offer

A competitive gross salary based on experience
8% holiday allowance and an annual profit distribution
25 vacation days per year (based on a 40 hourly workweek). Optional you can buy 5 additional days.
Commuting allowance (public transport 2nd class, most economical way, or € 0,19 per km with a max of 50 km one way)
Remote working allowance (max €25,- per month)
Employee contribution towards Pension insurance, our pension scheme is based on a defined contribution scheme. (NN)
Training & development possibilities
Great colleagues and pleasant and fun work environment
Friday drinks, ski-trips and lots of other fun activities with your colleagues
Healthy lunch in the office
Vitality programm
How to apply for this career opportunity?
Are you interested in this position? Then we would like to receive your motivation with CV by submitting our Online Application Form.
For questions and more information about the Senior Consultant Life Sciences and Health vacancy, please contact HR Department Catalyze () on phone number .
Company Policy
Our organization focuses on enabling innovative medical technologies and is committed to improving overall health. For this reason, our organization is pro-vaccination regarding Covid-19.
At Catalyze, we value bringing together individuals from diverse backgrounds. As an equal opportunity employer we do not discriminate on the basis of race, color, religion, national origin, age, sex (including pregnancy), physical or mental disability, medical condition, genetic information gender identity or expression, sexual orientation, marital status or any other legally protected characteristic.
Acquisition due to this vacancy is not appreciated.


Share this job
Catalyze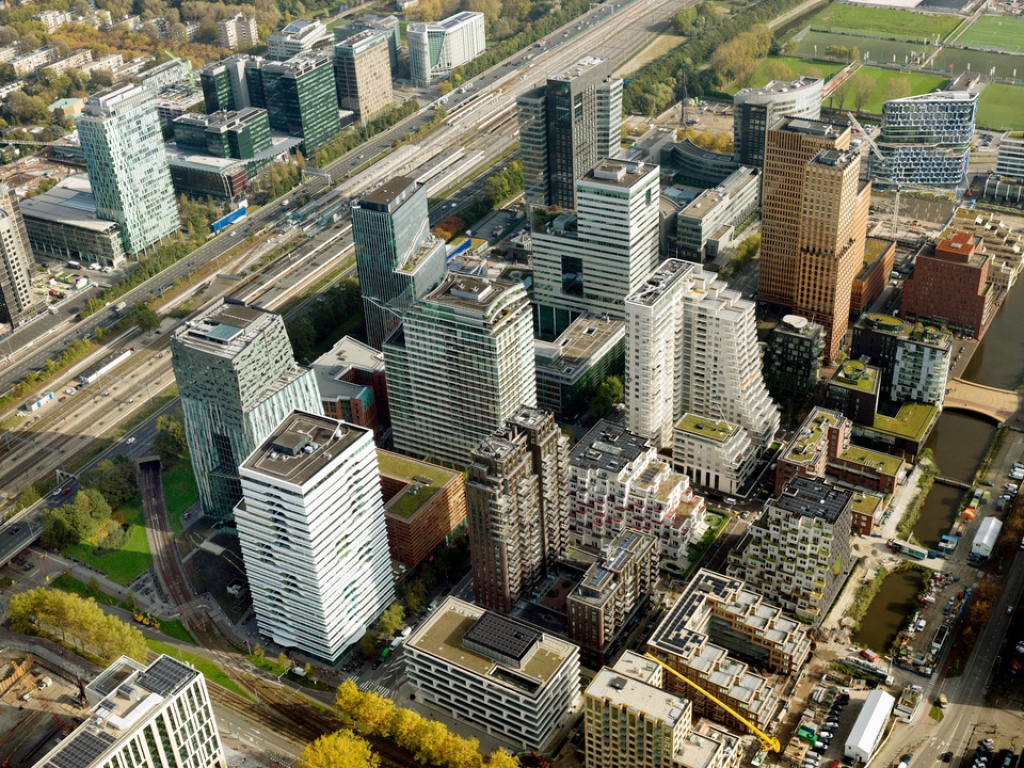 Joop Geesinkweg 167 1114 AB  Amsterdam-Duivendrecht

Mr. HR Department Catalyze