Closing date: 31-03-23
Science Communications Advisor
For more than 10 years we have been changing the world for the better, by supporting innovative life sciences academics and entrepreneurs in Healthcare, Biotechnology, and Agri, Food and Bioeconomy to reach their full potential. Catalyze is an international market leader in obtaining funding for innovative companies and leading researchers for their ambitious R&D projects, from pre-clinical research up to clinical stage development and market entry. In addition, Catalyze provides strategic and business consulting to companies (start-up, small and medium-sized (SMEs), research institutions, and (start-up) campuses, empowering their research and innovation. Catalyze helps their clients to speed up, remain focused, get financed, create value and make impact.
Driven by the motto "for entrepreneurs by intrapreneurs", Catalyze values a commercial and collaborative mindset. This means that we regard our clients as co-development partners and that we approach the stakeholders within our projects with positivity and transparency. We pride ourselves for our dedication, characterized by a supportive and service-oriented point of view. We foster a can-do mentality and think in opportunities and challenges. Catalyze values team players that show initiative, creativity and ownership. To expand our Project Management team we are looking for a:
Science Communication Advisor (as part of the Project Management and Science Communication Department)
Science communication and EU Dissemination is a fast-growing unit within the project management department at Catalyze. We currently support and work with multiple EU consortia as well as patient organizations and life science SMEs.
Within the science communication team we focus on strategic communication, stakeholder engagement and dissemination of key project results. The team consists of a science communication advisor and a senior science communication advisor.
The main objective of the Science Communication Advisor is to deliver on the Science Communication & EU Dissemination activities for the Project Management team's portfolio of research projects. Furthermore you will provide support on the communication and engagement strategies for patient organizations. The current portfolio is mostly funded by the European Commission and made up of projects from the Horizon2020 and Horizon Europe Program.
As the Science Communication Advisor, you are responsible for managing and supporting a range of EU funded projects as well as patient organizations and form the central point of contact for these clients' science communication objectives. You will work closely with other Science Communication specialists and Strategy Innovation consultants in managing and delivering the communication, dissemination and engagement activities. Your responsibilities will include:
Setting up and executing communication, dissemination and engagement strategies for EU projects and patient organizations.
Managing the communication of at least one Horizon2020 or Horizon Europe project where Catalyze is a partner
Managing newsletters and writing copy for quarterly newsletters
Developing, managing and writing copy for websites
Developing posts, visuals and videos for social media (together with designers & animators)
Translating scientific information for a variety of audiences (in particular lay audiences)
Being in charge and contributing to project meetings (such as management, executive steering committee and consortium meetings) and running designated communication team meetings
Working with project managers on internal and external communication materials
The projects for which Catalyze carries out the science communication and EU dissemination activities are all of a biomedical, life science and / or biotechnology and sustainability nature. Knowledge of this (or a similar) fields is therefore an absolute advantage. All European subsidy projects, in which Catalyze plays a role, are state-of-the-art, multidisciplinary (universities, SMEs and research organizations) and contribute to innovation in healthcare and life science at an international level.
Main Activities

Creating communication strategies tailored to the specific aim(s) of the project (together with the senior science communication advisor in the team)
To research, write and edit engaging copy for a range of EU projects - including project websites, publications, newsletters and social media channels that engage a range of different stakeholders
To keep in close touch with developments within specific projects, and propose and research ideas for news stories, features and formats
To create engaging animations and infographics and lead on animation design for new and existing projects – involving patients and stakeholders (i.e., health care professionals, researcher sand policy makers, etc.) from the start
To develop strong working relationships with internal and external partners
Recruit, manage and lead project specific Patient Advisory Board or End-User Advisory Boards and perform secretariat functions when necessary
Monitor and keep abreast of major health, policy and practice developments, debates and issues relevant to science communication and specific EU projects in your portfolio and the positions taken by other organisations/commentators
Requirements / profile
Masters Degree in Science Communication (with a focus on life sciences / green and sustainable innovation/ bio medical sciences / health sciences) and 2+ years' work experience in the field is desirable.
Experience with delivery of science communication and / or patient engagement.
Experience with scientific writing and editing for different stakeholders
Communication experience including producing marketing and website material and managing social media accounts.
Demonstrable ability to understand new areas of scientific research in a short time frame
Excellent command of the Dutch and English language.
Strong communication skills.
Strong organizational skills.
A good team player.
A good networker.
A pro-active mindset.
What can you expect from Catalyze

A professional and dynamic organization
Possibility to travel internationally for the projects
Space for independence, entrepreneurship, development and growth
A young and enthusiastic team
A competitive salary with good working conditions
Prospects of permanent employment
Work from home allowance
Are you interested in this position? Then we would like to receive your motivation with CV via our application page. For questions and more information about the function of Science Communication Advisor you can contact Olav Veldhuizen, Head of Project Management and Dissemination or Frederike Schmitz, Senior Science Communication Advisor. For more information about our company, visit the website: www.catalyze-group.com
How to apply for this career opportunity?
Are you interested in this position? Then we would like to receive your motivation with CV by submitting our Online Application Form.
Company Policy
Our organization focuses on enabling innovative medical technologies and is committed to improving overall health. For this reason, our organization is pro-vaccination regarding Covid-19.
At Catalyze, we value bringing together individuals from diverse backgrounds. As an equal opportunity employer we do not discriminate on the basis of race, color, religion, national origin, age, sex (including pregnancy), physical or mental disability, medical condition, genetic information gender identity or expression, sexual orientation, marital status or any other legally protected characteristic.
Acquisition due to this vacancy is not appreciated.


Share this job
Catalyze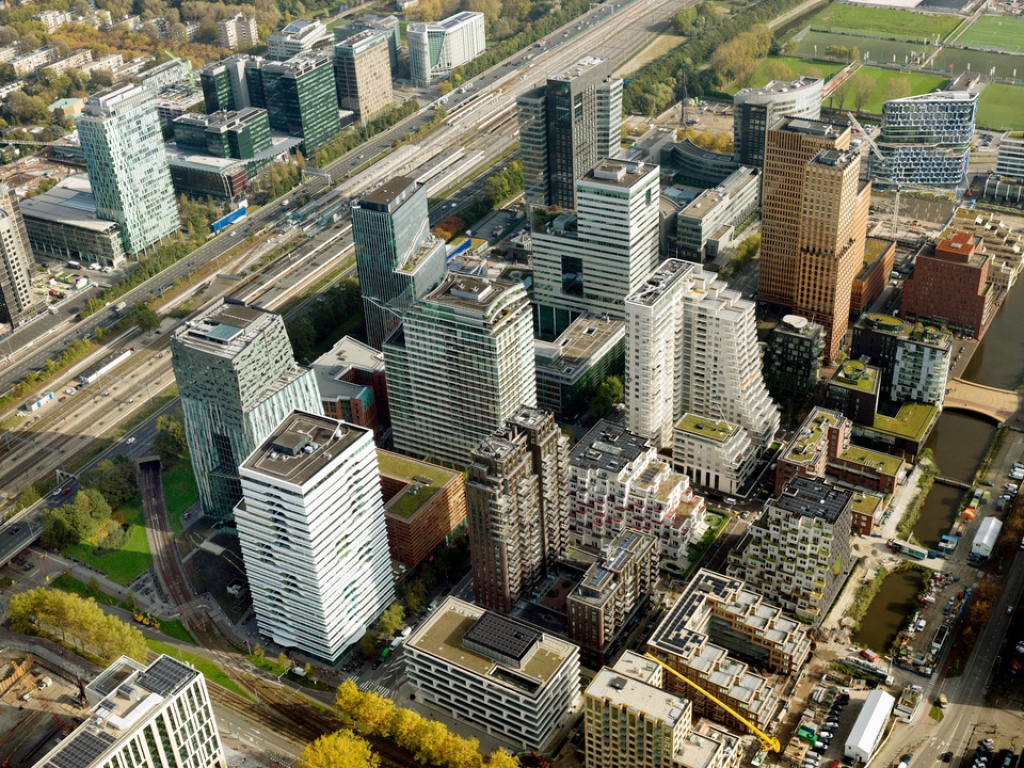 Joop Geesinkweg 167 1114 AB  Amsterdam-Duivendrecht
Recruiter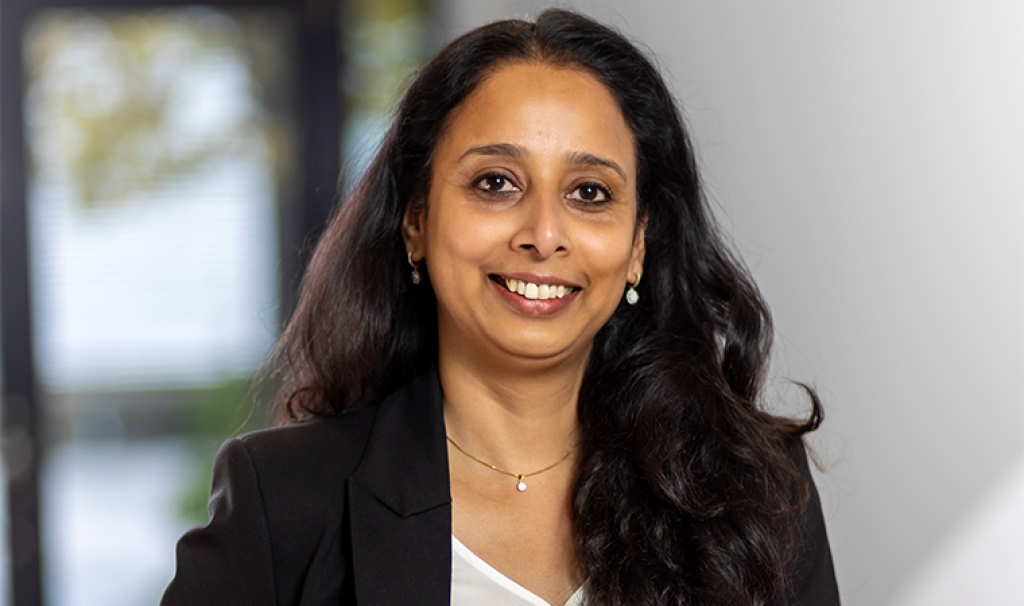 Keerthi Sri