Junior Funding Advisor Green & Sustainable Innovations
Catalyze is a fast-growing and ambitious consulting company specializing in raising funding for the biotechnology and life sciences industry. Catalyze operates within a strong European network and provides support to entrepreneurs and researchers in applying for national and international (EU) grants (such as Horizon Europe), government-guaranteed loans (Innovation Credit, BMKB) and tax incentives (WBSO). In addition, Catalyze provides services in business cases, writing business plans, project management and administrative services. Catalyze provides services to various types of organizations such as the Small Medium sized Enterprises (SME), large companies (multinationals), universities and research organizations. Catalyze is distinguished by creativity and entrepreneurship. Catalyze is active internationally with customers in more than 20 countries.
To expand our team Catalyze searches a:
Junior Funding Advisor Green & Sustainable Innovations What are you going to do:
As Funding Advisor, you provide personalized and strategic funding advice to our clients in Green & Sustainable Innovations as well as your colleagues. Your advice fits perfectly with the customers' financing needs, their R & D activities, their existing partnerships and their long-term goals. The Funding Advisor performs substantive talks with customers to map the following issues: status of current and future R & D projects, ongoing and planned applications for external funding and collaborations. Based on this information, you are looking for the best funding, making strategic choices within all possible financing options and presenting this to the customer. To this end, you also maintain contact with relevant funding agencies.
You keep a good overview and you know the ins and outs of all financing options, such as grants, loans and venture capital at national and international level. In order to get this information you will be able to quickly get the crucial information from different sources (websites, webinars, policy documents, presentations). You are also often in contact with Funding agencies which you build a working relationship with.
Type of customers
You get in contact with a variety of customers within the Green & Sustainable Innovations, both nationally and internationally. Catalyze has a wide European network:
Private parties: innovative startups, SME companies and multinationals
Public institutions, including universities, medical centers and research institutions
Qualifications
The most ideal candidate for this job:
Is native Dutch speaking.
Has a background in Green & Sustainable Innovations with a relevant master's degree program
Is creative and allows switching between subjects and tasks quickly.
Has excellent English skills (writing and speaking).
Can work independently and is not afraid to take responsibility.
Has an accurate and precise method.
Has excellent communication and editorial skills.
Is a real team player and shows humor and creativity.
Has a sense of situations and relationships.
In short, a challenging job for an enthusiastic, entrepreneurial type that wants to be active in a professional, knowledge-intensive organization that determines commitment, flexibility, setting, qualities and teamwork.
About Catalyze
Catalyze is characterized by the motto "by entrepreneurs for entrepreneurs". The company has a contemporary and flexible method in which it takes an entrepreneurial view into the projects and wishes of our client. Catalyze attaches great importance to real team players, who are not at the same time afraid to show initiative and creativity, and the work environment is characterized by open culture, with enough room for fun and personal development.
What can you expect from Catalyze
A professional and dynamic organization that offers space for independence and entrepreneurship.
A broad organization that provides space for development and growth.
A young and enthusiastic team.
A competitive salary with good working conditions.
View of permanent employment.
Work from home allowance.
How to apply for this career opportunity?
We appreciate hearing from all qualified candidates by submitting your application by using our Online Application Form.
Acquisition for this vacancy is not appreciated.


Share this job
Catalyze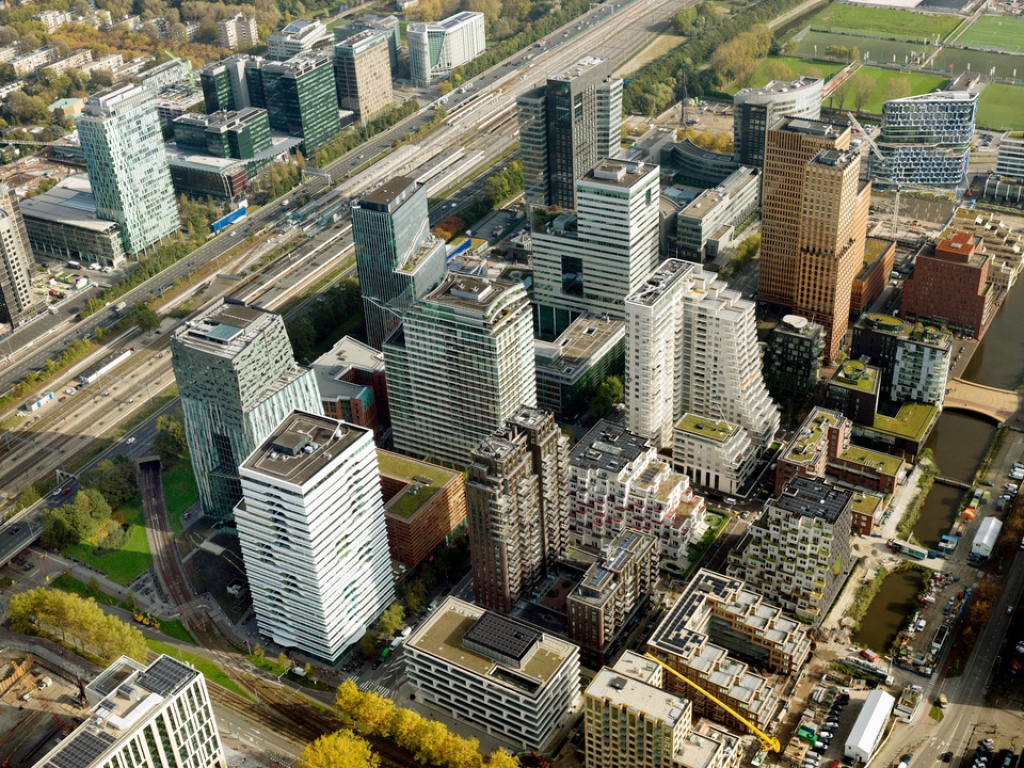 Joop Geesinkweg 167 1114 AB  Amsterdam-Duivendrecht
Recruiter
Senior Talent Acquisition Specialist
Timo Brands
020-3034323