Consultant Agri, Food and Bioeconomy
As Catalyze we strive to contribute to a healthier, more sustainable world for generations to come. Sustainable and healthy food practices, circular approaches, and a thriving bioeconomy will majorly contribute to transforming our society. While many great innovative ideas that could support this transformation exists, the fit between innovation and funding cannot always be made, which is holding back the global switch to sustainable practices.
By 2050, it is the European 's ambition to be completely carbon-neutral, having an economy with net-zero greenhouse gas emissions. Reaching these objectives in the next 30 years requires breakthrough innovations, an ecosystem of change, and a near perfect matching of funding needs with funding support.
Catalyze is a consultancy company specialized in the biotechnology, life science industry, agri, food and bioeconomy. Through our services we aim to raise funding for the most ambitious R&D projects and technologies. Furthermore, we help our clients grow with dedicated management consulting services, market research, business intelligence and corporate strategies. These services are provided to various types of innovative organizations such as Start-ups, Small Medium Enterprises (SME), large companies (multinationals), universities and research organizations.
For the Agri, Food and Bio economy sector we are looking for a:
Consultant in Agri, Food and Bioeconomy
Are you triggered by the global challenges in Agri, Food and Bioeconomy that are upon us? Are you passionate about being a part of a professional team that can have significant impact on these global challenges? Do you want to help leading researchers and innovative companies with acquiring funds for the state-of-the art innovations they are developing?
As a consultant, together with leading researchers and innovative companies, you develop projects, set up collaborations, conduct market analyzes, develop business cases and plans, develop funding strategies and co-create new innovative ideas into complete project proposals that will address the major societal challenges in the Agri, Food and Bioeconomy sector.
"As an Agri, Food and Bio-economy consultant at Catalyze you work on projects with a broad range of topics, from bioplastics to crop cultivation. This makes the job very diverse and offers you the opportunity to learn all about the newest innovations in the sector, while working on the project proposals with a very supportive and stimulating team!" Nienke Oostenbrink, Consultant Agri, Food and Bio-economy

Why You?
You are a native Dutch speaker (due to the multiple Dutch projects we work on)
You are passionate about being a part of the solution of tomorrows challenges in the field of Agri, Food and Bioeconomy
You have insight in state-of-the art technologies, and commercial needs within the field
You are proactive and independent
You are a team player with a passion to connect others
You have good analytical skills and you want to deliver high quality
Why Catalyze?
As a consultant you will be involved in:
Support of project proposals, business plans, and grant applications for our clients in the Agri, Food and Bio economy sector.
Independent projects and related research and / or advisory work for our clients.
Independent submission of grant applications.
Market Assessments
Development of business cases for new Agri, Food and Bio economy products
Supporting customers with their business strategies
Independent customer visits regarding the execution of certain projects and / or grant applications.
Performing desk research and shaping, among other things, the major national and international grant applications (research projects, tender arrangements).
As a consultant you work in small teams that together deliver excellent proposals for submission deadlines to acquire funds for your clients.
You will be together with our business development team the contact point for your clients.

Other Qualifications
The most ideal candidate for a position as a consultant at Catalyze has an engineering, agri- or foodtech background with a relevant master's degree program. The candidate is looking for a position in which he / she can contribute to the development of innovative agri/food, circular, or biobased products that add value to the global food and climate challenges. The candidate is instructive and wishes to build a broad knowledge in the field of green innovations in a commercial setting. The function requires strong communication and project coordination skills. Experience with grant applications is a pre. In short, a challenging job for an enthusiastic, entrepreneurial type that wants to be active in a professional, knowledge-intensive organization that determines commitment, flexibility, quality and teamwork.
Other competences
A minimum of completed education at academic level related to agri/food/technical
Preferably a master in engineering for example system engineering or biosystems engineering
Experience in Agri, Food circular or Bioeconomy or other relevant expertise areas
Knowledge and interest in conducting market analyzes / business cases
Basic knowledge in commercial aspects of agri/food products
Knowledge in the design of innovation projects.
Experience with grant applications is a pre
Interest in project management and coordination.
A highly developed ability to analyze, develop and organize.
Excellent English skills (writing & speaking).
Excellent communication and editorial skills.
Self-employed and not afraid to take responsibility.
Self-critical setting with the will to deliver quality above all.
Flexibly set "team player".
Humor and creativity.
About Catalyze
Catalyze is characterized by the motto "by entrepreneurs for entrepreneurs". The company has a contemporary and flexible method in which it takes an entrepreneurial view into the projects and wishes of our client. Catalyze attaches great importance to true team players, who are not at the same time afraid to show initiative and creativity, and the work environment is characterized by open culture, with enough space for fun and development.
What can you expect from Catalyze
A professional and dynamic organization that offers space for independence and entrepreneurship.
A broad organization that provides space for development and growth.
Attention to training and coaching by experienced colleagues.
A young and enthusiastic team.
A competitive salary with good working conditions.
View on permanent employment.
Work from home allowance.
How to apply for this career opportunity?
We appreciate hearing from all qualified candidates by submitting your application by using our Online Application Form. For questions and more information about the Consultant Agri, Food and Bioeconomy vacancy, please contact Wijna Bekker (International Recruiter) on phone number 020-7234452.
Acquisition for this vacancy is not appreciated.


Share this job
Catalyze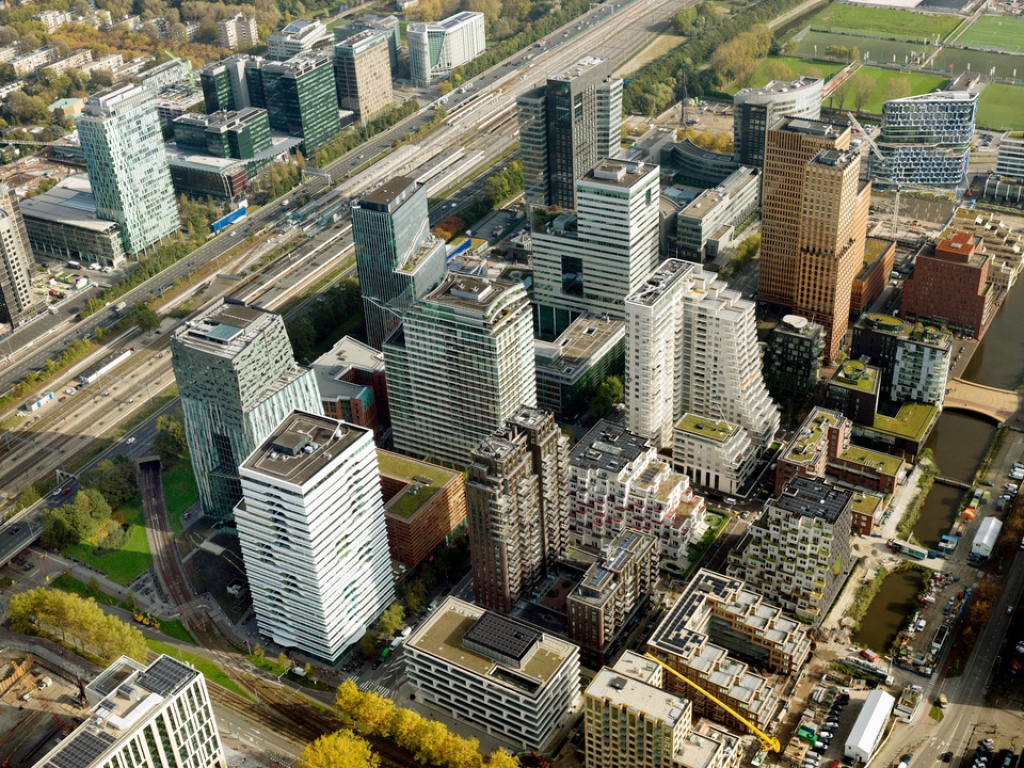 Joop Geesinkweg 167 1114 AB  Amsterdam-Duivendrecht
Recruiter
International Recruiter
Wijna Bekker
020-7234452