Closing date: 25-04-23
Business Developer Green & Sustainable Innovations
At Catalyze we strive to contribute to a healthier, sustainable world for generations to come.
The European union aims to be climate-neutral by 2050. By then, the EU should be an economy with net zero greenhouse gas emissions. Reaching these objectives in the next 30 years requires breakthrough innovations and disruptive technologies. Sustainable food production practices, circular approaches, climate change mitigation, restoring biodiversity, renewable energy, smart mobility, and a thriving bioeconomy will prove pivotal to realize the transformation into a sustainable Europe.
While many great relevant innovative ideas and technologies are emerging at an accelerating rate, it often proves difficult for academics and early-stage companies to make the translation from the lab to the market. "How to position the innovation in the market best?", "How to obtain funding for the next development step?", "With whom can I collaborate to lift my innovation to the next level?" are all essential questions on the road to success.
Catalyze is a consultancy company specialized in raising (non-dilutive and dilutive) funds for the most ambitious R&D and scale-up projects and technologies in the field of sustainable development and life sciences and health. Furthermore, we help our clients grow with dedicated management consulting services, market research, project management, business intelligence, and corporate strategies. These services are provided to various types of innovative organizations such as start-ups, Small Medium Enterprises (SME), large companies (multinationals), universities, and research organizations.
We are growing our Business Development teams and we are looking for a:
EXPERIENCED BUSINESS DEVELOPER GREEN & SUSTAINABLE INNOVATIONS for STRATEGIC AND FINANCING PROJECTS


(CALLING ONLY APPLICANTS WITH BOTH DUTCH & ENGLISH LANGUAGE SKILLS)
Are you passionate about being a part of a young and professional team that collaborates with our clients to make a positive difference in the world? As a business developer, you take the lead in scouting for high quality innovative projects in the Green and Sustainability field like, sustainable food systems/ energy transition / circular economy/ biobased economy and biodiversity. Furthermore you are identifying their needs and supporting them there where we can add most value. Think about strategic services to support them in further developing their business or our funding services to support them in trying to acquire the right amount of funding to bring them to the next step on their path to growth.
Why you?
You are an experienced business developer / sales professional passionate to help green and sustainable innovations reach the market
You have insight in state-of-the art green and sustainable technologies and in the commercial needs within the field.
You are proactive and independent.
You are a team player and easily connect to others
You thrive working in smaller teams with big vision
You have good communication skills
As business developers we work in teams of highly talented, studious people with different backgrounds. Our clients include world-leading experts and great entrepreneurial minds. This creates a highly inspiring environment that fosters continuous growth. With our keen understanding of the funding landscape we put our clients in the best possible position to attract funding, empowering them to change the world for the better.
Why Business Developer at Catalyze?
As a business developer you will be involved in:
Attracting a diversity of new and follow up business for Catalyze guided by a pre-set target
Scouting for high quality innovative projects/companies in the green technology and sustainability sector with a main but not exclusive focus on the Netherlands through desk research / attending events/ leveraging your existing network/ conduct workshops and more.
Identify the needs and challenges of your potential clients regarding funding and further growth on their journey to the market.
Match their needs with the right Catalyze services and/or external international funding opportunities.
Independently propose and negotiate commercial conditions.
Independently create new services based on the needs and challenges in the market.
Build up your own strong (inter)national innovation network with new and existing clients.
Maintain existing customer relationships, visit conferences and attend client events.
Helping build-up the team/department and give guidance to (junior) colleagues
Taking a lead in knowledge sharing and in attracting new business.
Type of clients
The clients you work with operate in the international field of green technology and sustainability. They include mostly innovative start-ups, Small and Medium Enterprises (SMEs), large corporations and multinationals, NGOs, associations, universities and research institutes.
Cases - How we have helped our clients - Catalyze (catalyze-group.com)
Qualifications
Ideally you have several years of sales experience. Your relevant degree gives you an advantage in understanding our customers when advising them on their research and development projects. You have a passion for innovation, and you strive to help our customers to bring their products to market faster.
Relevant sales experience for a minimum of 4 years
You hold a (relevant) MSc or PhD degree.
You must be a native Dutch speaker with command over English language
You are looking for a position where you can contribute to the development of green and sustainable innovations in a commercial setting.
It is a value addition, if you have a strong network of innovative companies/researchers and stakeholders in the Netherlands.
Having experience in grant writing for public-private partnerships and larger consortia (such as Horizon 2020, EIC Accelerator, Eurostars) and understanding of the R&D grant landscape is an advantage
In short, a challenging job for an enthusiastic, entrepreneurial type who wants to be active in a professional, commercial, knowledge-intensive organization that determines commitment, flexibility, quality and teamwork.
Competences
You thrive in a commercial environment.
Energetic self-starter with strong persistence.
Excellent Sales and negotiation skills.
Excellent communication skills.
Excellent Dutch skills (writing and speaking) and Excellent English skills (writing & speaking)
Proactive and not afraid to take responsibility.
Self-critical mindset with the will to deliver quality above all.
True team player.
Basic knowledge in commercial aspects of green and sustainable innovations.
Experience in negotiating is a strong advantage.
Humor and creativity
What can you expect from Catalyze
A competitive gross salary based on experience
Performance based annual bonus
Permanent position after successful temporary (1-year) appointment.
8% holiday allowance.
27 vacation days per year (based on a 40 hourly workweek). Optionally you can buy 5 additional days.
Leasecar or mobility allowance
Pension plan (defined contribution scheme via Nationale Nederlanden).
Monthly working from home allowance.
A clear career path and active support for professional development.
A professional and dynamic working environment that values independence, entrepreneurship, and self-development.
Benefits at work (discount on different products/service).
Vitality & wellbeing program and healthy lunch in the office.
Great colleagues with pleasant and fun work environment.
Friday drinks, ski-trips, and lots of other fun activities with your colleagues.
A young, ambitious, and diverse team.
How to apply for this career opportunity?
We appreciate hearing from all qualified candidates by submitting your application by using our Online Application Form.
Acquisition to this vacancy is not appreciated.


Share this job
Catalyze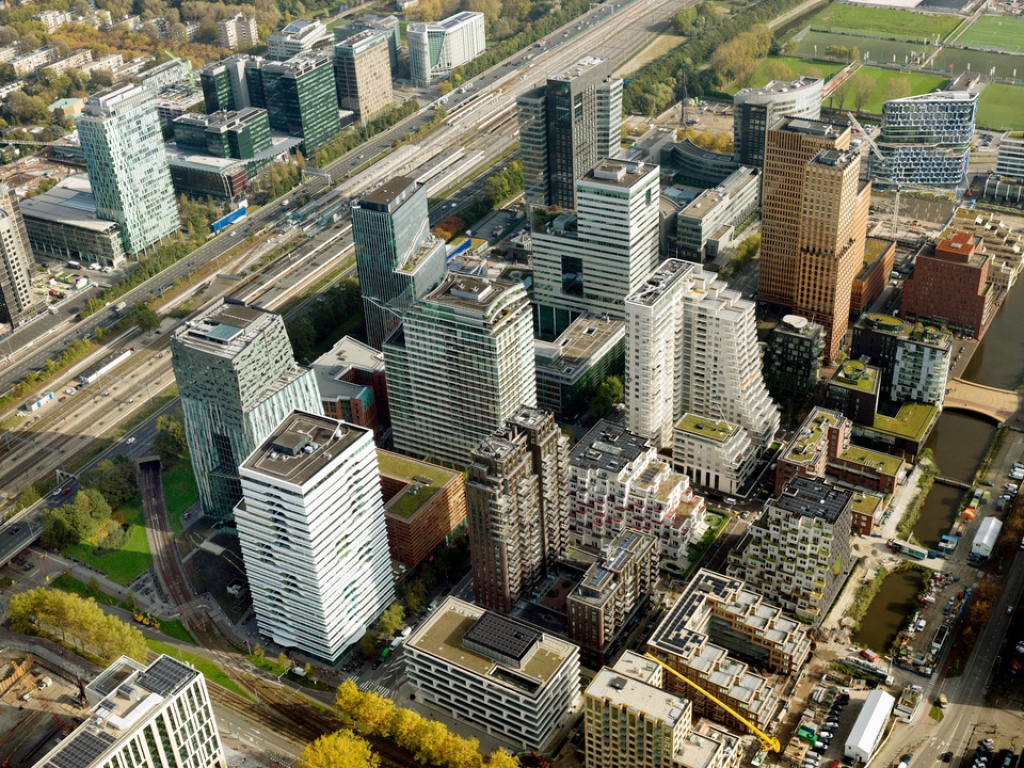 Joop Geesinkweg 167 1114 AB  Amsterdam-Duivendrecht
Recruiter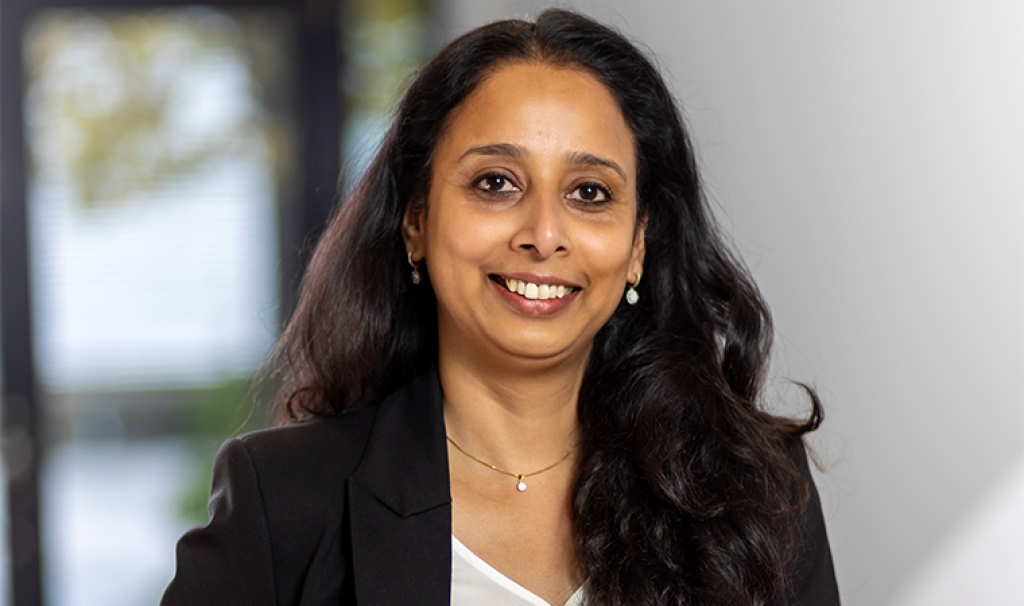 Keerthi Sri