Business Analyst (Life Sciences)
Catalyze:
For more than 10 years we have been changing the world for the better, by supporting innovative life sciences academics and entrepreneurs in Healthcare, Biotechnology, and Agri, Food and Bioeconomy to reach their full potential. Catalyze is an international market leader in obtaining funding for innovative companies and leading researchers for their ambitious R&D projects, from pre-clinical research up to clinical stage development and market entry. In addition, Catalyze provides strategic and business consulting to companies (start-up, small and medium-sized (SMEs), research institutions, corporations, and (start-up) campuses, empowering their research and innovation. Catalyze helps their clients to speed up, remain focused, get financed, create value and make impact.
Driven by the motto "for entrepreneurs by intrapreneurs", Catalyze values a commercial and collaborative mindset. This means that we regard our clients as co-development partners and that we approach the stakeholders within our projects with positivity and transparency. We pride ourselves for our dedication, characterized by a supportive and service-oriented point of view. We foster a can-do mentality and think in opportunities and challenges. Catalyze values team players that show initiative, creativity and ownership.
We are currently looking for a:
Business Analyst (Life Sciences)
Reason for the role:
The Strategy Practice at Catalyze supports its clients through consulting them on their strategy and drive to realize innovation – be it directly as e.g. biotechnology company or indirectly as e.g. investment fund or foundation. What our clients have in common is that each has challenges in pursuit of their goals in realizing innovation. Our services are aimed to strengthen their approach. We deliver strategic, analytic, and business support in reaching important milestones.
As analyst, you are responsible for the gathering and analyzing of information in support consultation and advice to the clients of the department.
What are you going to do?
You will gather, digest, and coherently present life science and/or business data from various sources. Data is gathered and analysed by using various methodologies and data platforms. Depending on the type and purpose of the assignment, the presented data will support strategic client-assignments function as stand-alone data reports to clients or support internal processes.
Your activities will contribute to client-assignments and you will work closely together with the consultants in the strategic team.
The work:
Translation of assignments into a clear and unambiguous approach; identify the necessary data required to address the key questions, extract the required data, and perform analysis.
Execute both the fact-finding and the presenting of the information for market-reports, business analytic, and data-analytic client assignments, under the supervision of a senior consultant.
Managing of own work and reporting on the progress and findings, being responsible for the timely delivery of results. Manage own tasks and daily activities as part of the strategy consulting department and initiate internal meetings to enable transfer, progress monitoring and evaluation of tasks.
Contribute to highest possible quality level and process management for delivering reports and for client satisfaction.
Qualifications:
Catalyze is looking for an experienced Business analyst.
The most ideal candidate has a biomedical background, degree in Science & Business and has strong affinity with business aspects of life science innovation and/or financing, of life science developments.
Vise versa, a candidate can also have a finance background with experience in life sciences and/or venture capital.
Experience at a venture capital fund as business analyst is preferred.
You are looking for a position within which you can contribute to the development of new pharmaceuticals, diagnostic products, and medical devices. You are an entrepreneurial type that wants to be active in a professional, knowledge-intensive organization that determines commitment, flexibility, quality, and teamwork.
Competences:
You have analytic capabilities and some proficiency with data platforms. An ability to think creatively, and create clear, concise, and structured arguments allows you to effectively present complex concepts. Because you focus on results, you can ask for clarification when needed and have the habit of (over) delivering on time.
You have:
MSc in Life Science/Biotechnology or equivalent or in business / finance with proven affinity for and knowledge of life sciences.
Hands-on experience with business data analysis (indication: 1-2 years).
Knowledge and interest in the financial aspects of life science products.
Knowledge in conducting market analyzes / business cases.
Experience in working with survey tools, excel, and basic data analytics tools.
Knowledge in commercial aspects of life science products.
Excellent English skills (writing & speaking).
Ideally, you also have:
Flexibility as a "team player".
Humor.
Offer:
A professional and dynamic organization that offers space for independence and entrepreneurship.
A broad organization that provides space for development and growth.
Attention to training and coaching by experienced colleagues.
A young and enthusiastic team.
A competitive salary with good working conditions.
View on permanent employment.
Online Vitality & wellbeing program.
Working from home supplies and allowance.
How to apply for this career opportunity?
We appreciate hearing from all qualified candidates by submitting your application by using our Online Application Form. For questions and more information about the Business Analyst (Life Sciences) vacancy, please contact Wijna Bekker (International Recruiter) on phone number 020-7234452.
Acquisition for this vacancy is not appreciated.


Share this job
Catalyze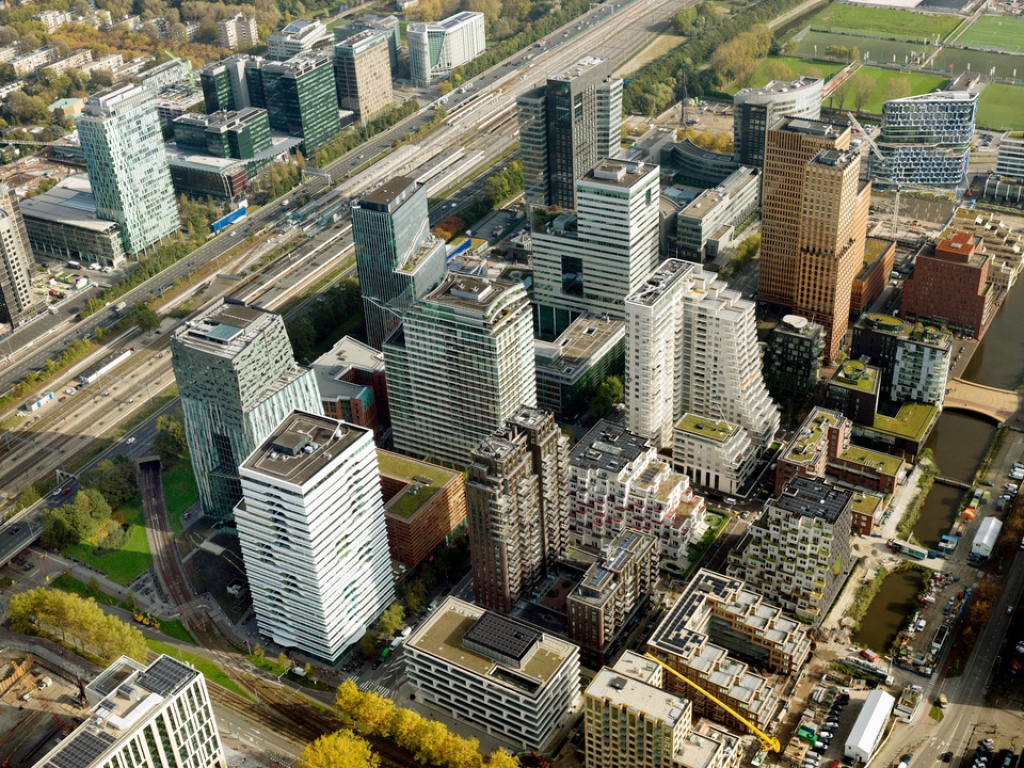 Joop Geesinkweg 167 1114 AB  Amsterdam-Duivendrecht
Recruiter
International Recruiter
Wijna Bekker
020-7234452